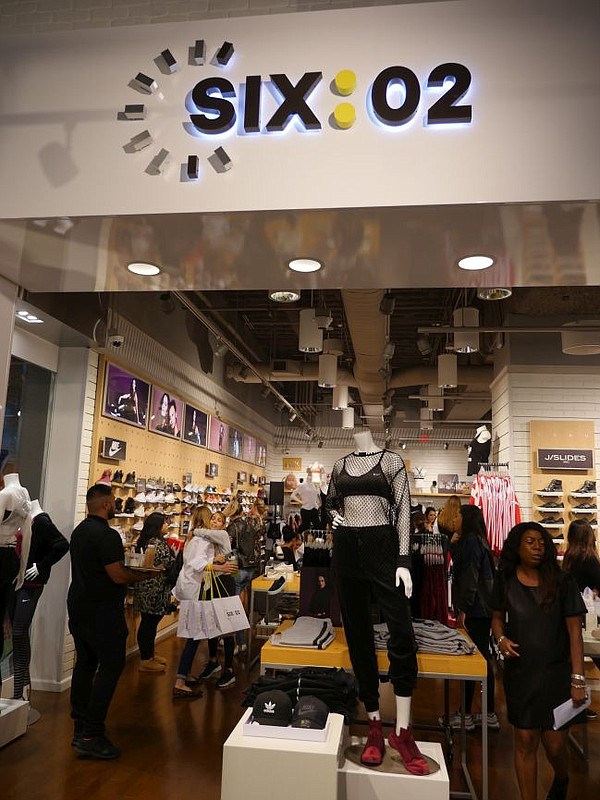 Six:02 Takes A Bow At Hollywood & Highland
Sneakerhead styles for men have been a giant fashion news story for more than 10-years. But women's sneaker fashion market remains underserved said Karla Welch, a stylist. "Sneakers have been a staple in every woman's closet," she noted.
She spoke at a Feb. 6 shopping event which introduced the Six:02 flagship at Hollywood & Highland retail center in Los Angeles. Welch said that Six:02, which is a division of Footlocker, is taking care of that growing market. But it has a special niche.
It's not necessarily for the jock. It's not necessarily for the streetwear obsessive. Six:02 is for a fashion-minded woman who mixes brands, and makes her own look, said Kara Croteau, Six:02's brand manager. Sneakers and footwear are an important part of that look, as well as clothing offered by Six:02, which includes looks by Nike, Adidas and brands such as Koral, Strut This, Supply & Demand, Kendall + Kylie.
Six:02 runs a fleet of 32 stores. The Hollywood & Highland Six:02 is located on the second floor of Footlocker.