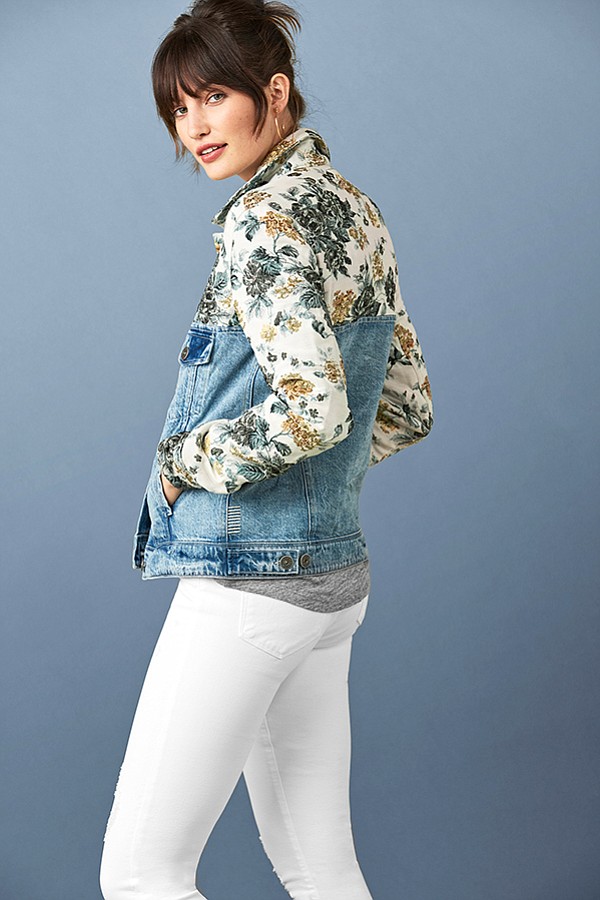 BEYOND DENIM
Paige: From Premium Denim to a Lifestyle Legacy
At the beginning of the 21st century, the premium-denim market was buzzing with hot new brands that saturated the industry, driven by a consumer demographic comprising 20-something women willing to exhaust an entire week's pay on one pair of jeans.
Though many of these brands have faced devastating challenges over the last 10 to 15 years, one name in the business has continued to grow. Thirteen years after its 2005 launch, Los Angeles–based Paige has maintained a premium-denim business for women while becoming a unisex lifestyle label.
Building upon its Transcend line, originally introduced in 2014 for women, Paige expanded the label in 2015 when it launched a collection for men.
As Paige founder and creative director Paige Adams-Geller explained, the formula for Transcend has remained consistent. The label demonstrated how its pieces could retain the look and texture of premium denim while maximizing comfort for male customers through fibers that afford extraordinary stretching capabilities, which helped the company grow.
"We've had an incredible reaction from women and men, and it quickly became our bestselling fabric. In 2017, we created a film series shot by Adam Franzino that features a team of break dancers in Venice Beach showcasing the movement that is possible with Transcend. The videos were incredible and allowed us to demonstrate to our customers why Transcend is so unique," Adams-Geller noted.
Through maintaining quality—yet addressing growing consumer demand for pieces that blend style with comfort—Paige remains a competitive player in this corner, which allows the brand to offer pieces that wholesale from $35 to $452 for the Spring collection and from $77 to $113 for the Transcend line, which includes basics and fashion denim.
The smaller design details—such as those found in Transcend where break dancers can flip, spin and windmill with ease while being fashionable—have been Paige's key to expansion.
"We also have never compromised on quality or fit," said Adams-Geller. "We are dedicated to the details and won't stop until we achieve the perfect fit. Each item is meticulously designed, washed and wear-tested to ensure that it's not only of the moment but built for the moment."
When thinking about popular styles and how these fit with the mission of Paige to create comfortable pieces that look stylish, Adams-Geller remains conscientious of trends yet realistic about her clients' needs.
Citing footwear trends in sneakers and flats, she sees a strong demand for cropped flares in addition to the high-rise straight leg. Noting that high-waist styles are not complimentary to all body types, she feels this trend will taper off as her petite customers have requested low-rise designs. In the women's and men's segments, Adams-Geller predicts skinny jeans will remain a staple in the wardrobes of many consumers.
"We've seen our men's customer move from a straight leg to a slim leg over the years, and now our most popular men's styles are the Lennox skinny and the Croft super-skinny fits. Men are no longer afraid of skinny and slim fits now that we have the most comfortable fabric on the market."
Building a brand of versatile pieces beyond the denim category is Paige's goal. This move into lifestyle has proved successful as the category currently makes up a large portion of the business.
"We have seen the lifestyle collection represent 40 percent of our total business," Adams-Geller explained. "Our largest percentage of the lifestyle category comprises woven tops in silk, cotton and rayon for women and cotton/rayon shirting for men. I think that these resonate with our clients because they easily can be paired with denim and take you from day to night, work or weekend."