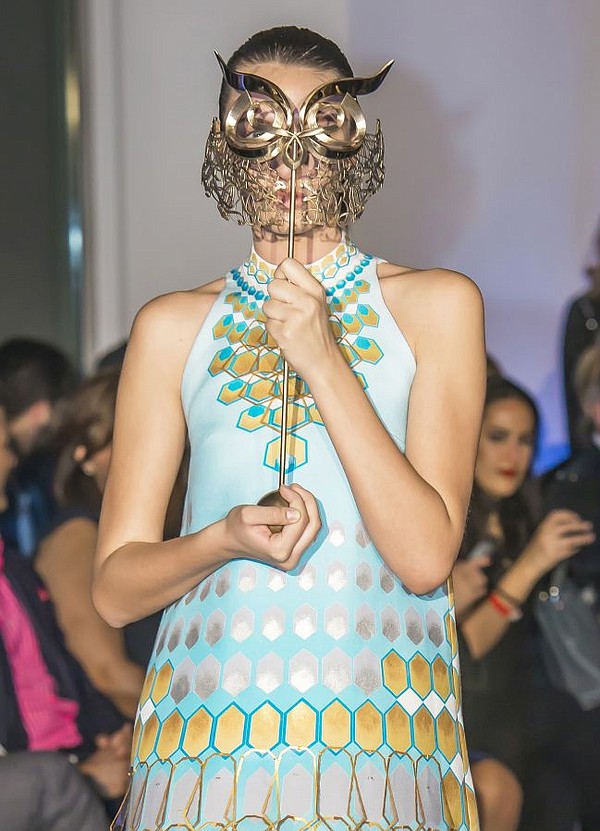 Jila Atelier's DTLA Show
Beverly Hills-based designer Jila Saberi displayed her Jila Atelier gowns in a runway show Feb. 10 on the aeries of OUE Skyspace LA. It's located on the 70th floor of the US Bank Building in downtown LA.
Saberi's partner, the architect and sculptor Ali Kourehchian, made masks and art to accompany the gowns. The masks were inspired by classical Persian art. The event was produced by the Farhang Foundation, a Los Angeles-based non-religious group which promotes Iranian arts and culture.
RELATED STORIES