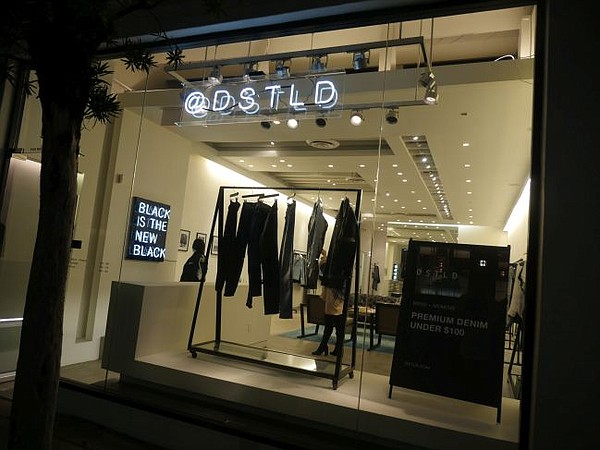 DSTLD Pops on Melrose
Los Angeles-headquartered DSTLD made a direct-to-consumer line for its premium denim. Direct-to-consumer/e-commerce arrangement allows the brand to sell its jeans, shirts and outerwear for men and women at one-third the price of retail, according to a brand statement.
DSTLD recently opened a pop-up shop at 8406 Melrose Ave., near the designer district of Melrose Place in West Hollywood, Calif. On Feb. 22, it produced a party at the pop-up, where it showed savvy for bricks-and-mortar, along with its e-commerce. At the event, DSTLD representatives talked up customer service management technology Kustomer.