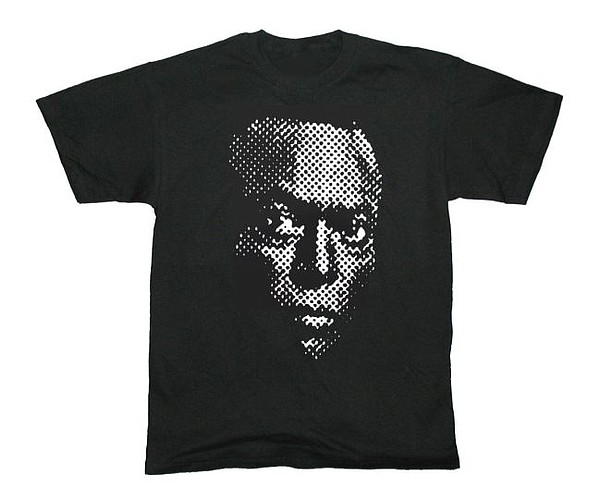 Jazz Is Not Dead, Says Indie T-shirt Line
Jazz is not dead, in fact, it's too alive to be written off as the soundtrack for music snobs, said Nick Hill.
The proof is in Hill's T-shirt line JazzHeadz. Hill, a Los Angeles-based graphic artist, made a T-shirt of jazz hero Miles Davis for himself. He wore it a Playboy Jazz Festival in 1999. A rabid jazz nut paid him $60 to take the T from off of his back. It was more than double what was being charged for the official concert tees, Hill said. He thought that he saw the start of a new business.
Fast forward to the current time, Hill has made concert merch for musicians such as Damian Marley. Yet Hill and his wife Yvonne sell T-s with unique art of John Coltrane, Thelonius Monk and just general jazz themes for JazzHeadz.
"Everything we do has a spin, it's not enough to slap a picture on a T-shirt," Hill said." We follow the music."
Jazzheadz has been sold at Amoeba and website jazzheadz.com.