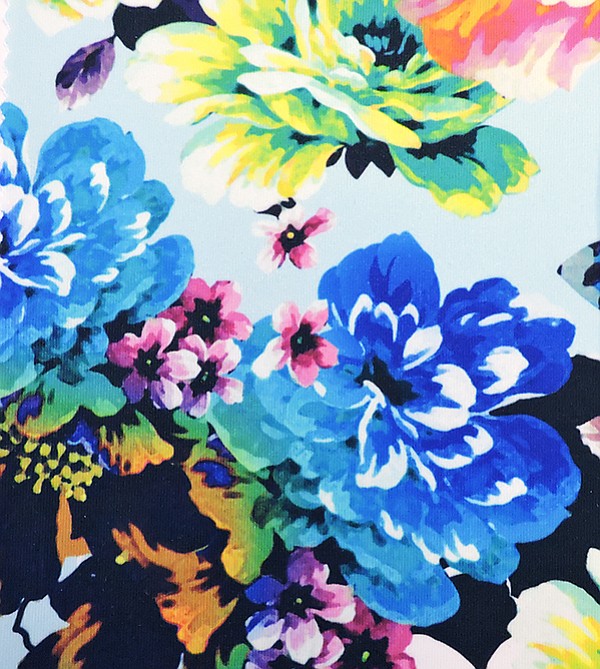 SWIM TEXTILE TRENDS
Swim Textile Trends
Photo Gallery
Hazy Days and Nights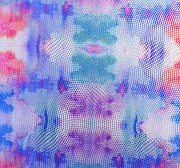 Textile designers utilize bold colors and designs to capture freestyle designs. These prints allow the wearer to express themselves whether it be day or night.
Photo Gallery
Fine Floral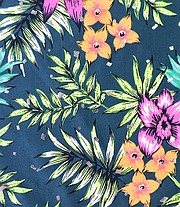 Textile designers can always capture tropical dreams in fine floral swim prints. Swimwear for travel to tropical destinations, or your favorite sunny locale, will stand out in these beautiful prints.
Photo Gallery
Cool Blues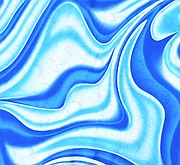 Whether it is indigo, aqua, or turquoise, cool blues playfully change depending on the lighting source. Textile designers keep you from getting the blues with brilliant new patterns and prints.
DIRECTORY
Darlington, (401) 315-6304, www.darlingtonfabrics.com
Eusebio Spa, DC Studio, (213) 488-3365, www.dcstudio.com
Great Bright Co. Ltd., La Lame, (212) 921-0770, www.lalame.com
Pine Crest Fabrics, (800) 877-6487, www.pinecrestfabrics.com
Sportek International Inc., (213) 239-6700, www.sportek.com
Texollini, (310) 537-3400, www.texollini.com