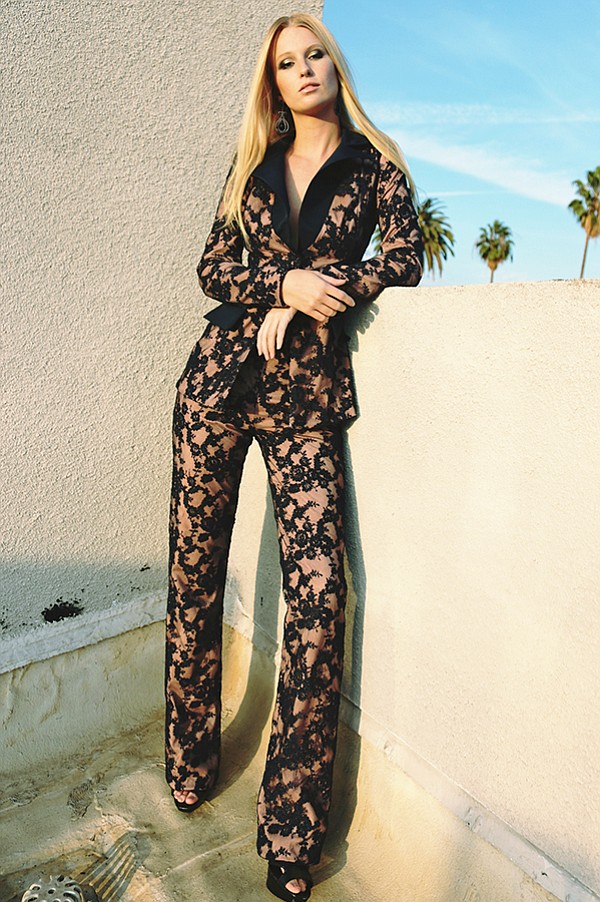 LACING UP
Flora and Fauna Infuse the Latest Collection by Kevan Hall
This season, Los Angeles designer Kevan Hall took his design cues from the 1970s and infused them with embroidered flowers sprinkled over light fabrics that move with the body.
"I sprinkled flowers throughout the collection, using them on sleeves and bodices or layering over fabric," said Hall, whose collection is sewn in his Los Angeles atelier.
He also added fringe accents. "The fringing was actually in the fabric, which was engineered with floating yarns and then clipped. Those dangling yarns evoke the feeling of a withering flower," the designer said.
For his latest Spring/Pre-Fall collection, Hall added more separates to his usual stable of dresses and jumpsuits.
His favorite fabrics are ponte—a double-knit, interlock fabric—and point d'esprit—a tulle with oval or square dots.
The collection's palette runs from hot-house pinks and reds to lots of black and white, grays and floral prints engineered into plaids.
Photos by Lanly Le.