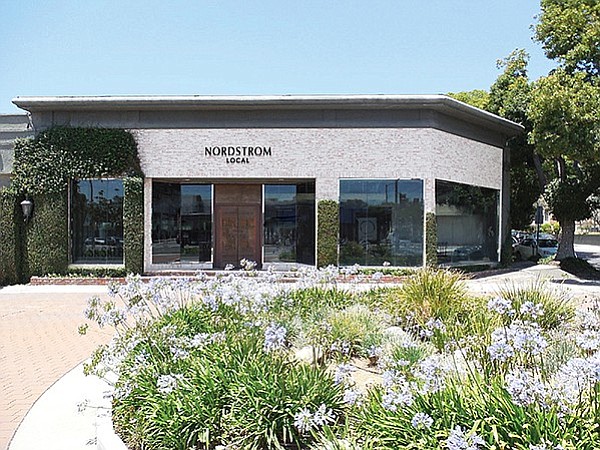 RETAIL
Nordstrom Local Coming to Brentwood
Nordstrom, the major department-store chain based out of Seattle, has been introducing a new concept called Nordstrom Local, which basically lets customers buy online and pick up at the Nordstrom Local location while having access to things such as easy returns, onsite tailoring and alterations.
In addition, Nordstrom Local salespeople, called stylists, use digital screens, called Nordstrom Style Boards, to develop a specific style for their customers.
Customers are able to view Nordstrom Style Board recommendations on their smartphones and then make purchases through Nordstrom.com. Outside of the store, shoppers can consult Nordstrom stylists through a Nordstrom app.
The first Nordstrom Local in Los Angeles opened last year in a 3,000-square-foot location on Melrose Place. Nordstrom just announced it will be opening a Nordstrom Local this fall at 214 26th St. in Brentwood, not far from West Los Angeles. The 1,200-square-foot location will be near shops and restaurants and near the Brentwood Country Mart.
This is after the retailer announced a new location opening this fall at The Bloc at 700 S. Flower St. in downtown Los Angeles.
"Nordstrom is continuing to invest in its growth strategy with the goal of increasing market share by providing customers with better and more convenient services and access to more products," said Ken Worzel, president of Nordstrom.com and chief digital officer.