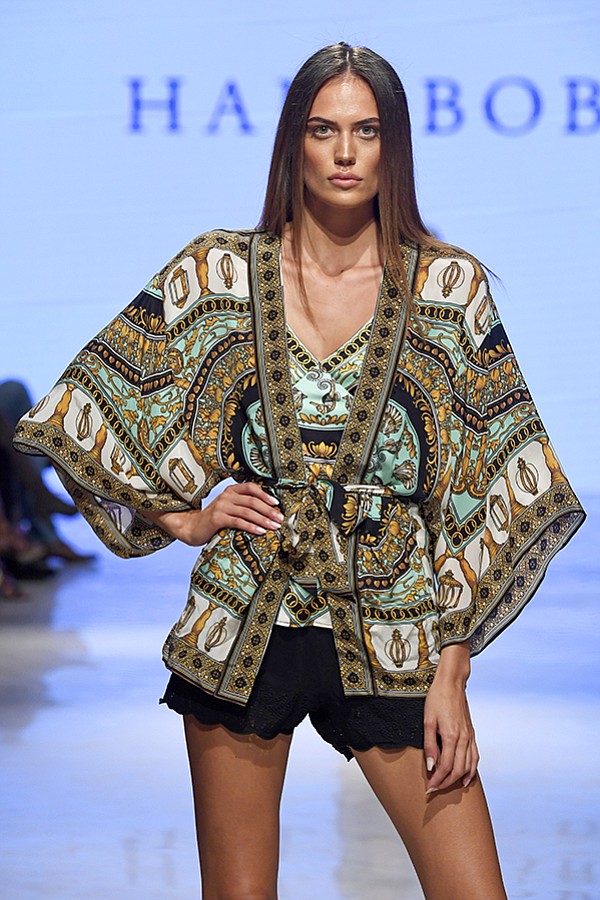 SWIMWEAR AT ART HEARTS
New Swimwear Styles for Resort 2018/2019 on the Runway at Art Hearts Fashion
Photo Gallery
New Swimwear Styles for Resort 2018/2019 on the Runway at Art Hearts Fashion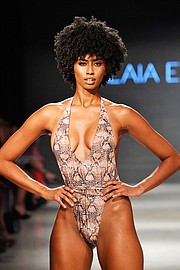 Photos by Arun Nevader
The bathing suits just never stopped coming down the runway as more than 30 designers strutted their styles during five days of swim looks organized by Art Hearts Fashion on July 12–16 at the Faena Forum in Miami Beach, Calif.
"This was by far the biggest production this season for Swim Week in Miami in terms of size and scale," said Erik Rosete, founder and president of Art Hearts Fashion International.
Stylish trends encompassed one-piece suits, string bikinis, high-waisted bottoms, plunging necklines, ruched details, ruffles, colorful prints and plenty of snakeskin-like fabric.
One particularly outstanding detail to this year's Art Hearts Fashion was The Black Tape Project by Joel Alvarez, who strategically placed shiny and black tape on models to resemble swimwear. It was quite the creative twist to Miami Swim Week.