MANUFACTURING
Activewear Brand Hylete Acquires GracedByGrit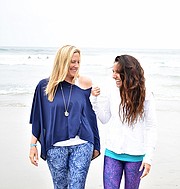 For years, activewear brands Hylete and GracedByGrit were headquartered a couple of miles away from each other in Solana Beach, Calif., but now they are on the same team.
Hylete acquired GracedByGrit for an undisclosed amount, according to a company statement.
Kate Nowlan, GracedByGrit's cofounder, will join Hylete as the company's vice president of brand experience. Hylete started its business as a men's performance line in 2012. It later introduced women's styles. GracedByGrit took a bow in 2013 making activewear for women. Hylete's cofounder and chief executive officer, Ron Wilson, said that his company was looking for a female-driven brand to help increase sales for its women's division.
GracedByGrit also runs a nonprofit called GrittyGirls. The organization produces self esteem–building workshops and seminars for girls and young women. Wilson said that he wanted to continue GracedByGrit's work with the nonprofit.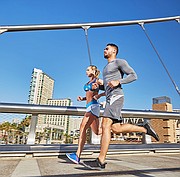 "One of the most powerful drivers that made this deal so appealing was the act that GracedByGrit started the nonprofit GrittyGirls. We envision the message of this foundation to be the golden thread that ties together the true spirit of what we want our female line to embody," Wilson said in a statement.
The deal comes at a time when Hylete is looking to raise more than $6.2 million. It plans to close the offering by June 15 and is selling up to 5 million Class B Common Stock shares. The offering is being run byWealthForge Securities LLC, a Richmond, Va.–based company that focuses on raising private capital. Hylete earned a net revenue of more than $2.4 million in the first quarter of 2018, which is a 28.6 percent increase over the same quarter in the previous year, when it earned more than $1.9 million.