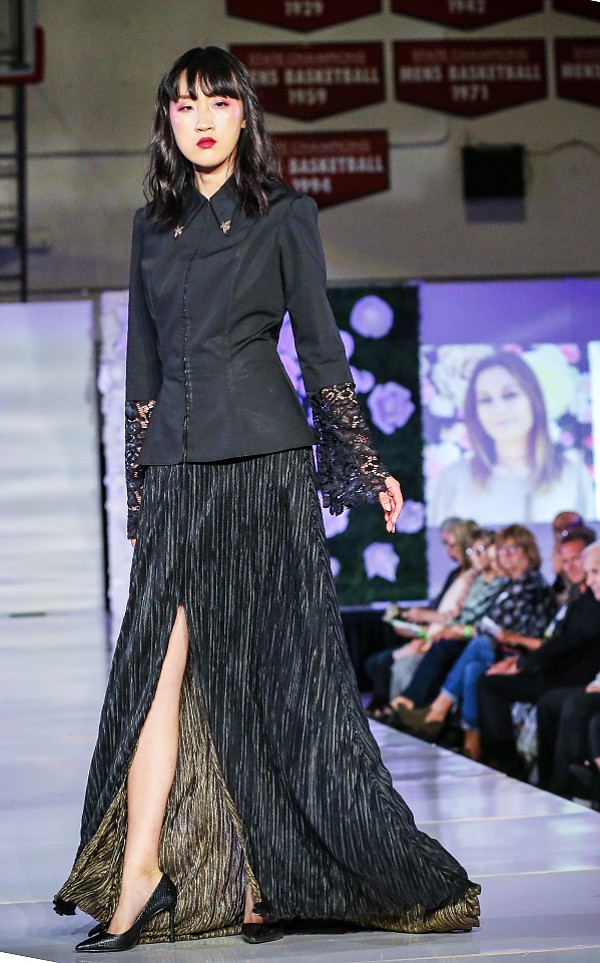 WONDER OF FASHION
The Mad-Cap World of Fashion Design
Photo Gallery
The Mad-Cap World of Fashion Design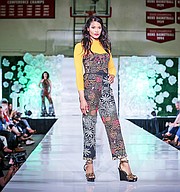 Photos by Luciano Picazo
The fashion students at Long Beach City College created a world taken from the pages of "Alice's Adventures in Wonderland" in the school's 38th biennial fashion show.
The theme for this year's show was "The Wonderland: Mad Fashion Show," which gave students their inspiration for the May 26 event.
The more than 100 looks on the runway, held inside the Hall of Champions Gymnasium at the campus, were designed by 26 fashion students.
The show was organized by the fashion-show production class and divided into six segments. They were Mad Fashion, A Dip in the Hourglass Swimwear, Tea Time Day Dresses and Resortwear, Croquet All-Day Sportswear, From Rabbit Hole to Runway After Five, and Curiouser and Curiouser Evening Gowns.
In between segments, stilt walkers and dancers organized by Pzazz Productions took to the catwalk to entertain the audience.