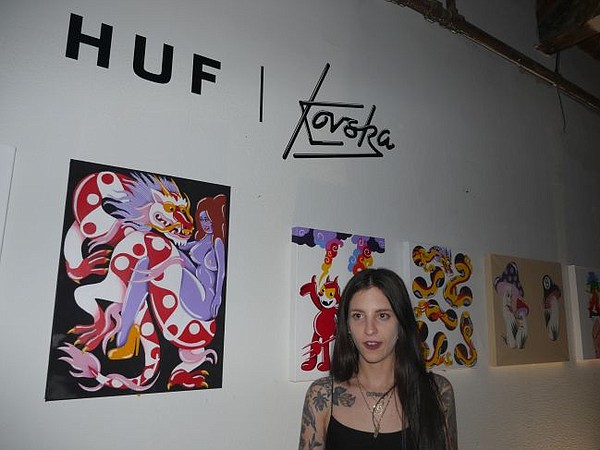 Huf Unveils Chloé Kovska Collab Line at South Central LA Party
Streetwear brand Huf threw the Last Resort Summer Kick Off Party in South Los Angeles June 8.
Partiers danced to hip hop played by DJ Kita, DJ Osh Kosh, and took in a show from the rapper Buddy. Huf introduced Huf X Chloé Kovska, a new collaboration with Chloé Kovska, an artist from Melbourne, Australia. Chloė appeared at the party and showed off her work, which was influenced by the maestro of comic book art Robert Crumb, and so many other things in this beautiful, mysterious and exasperating world. Take a look.