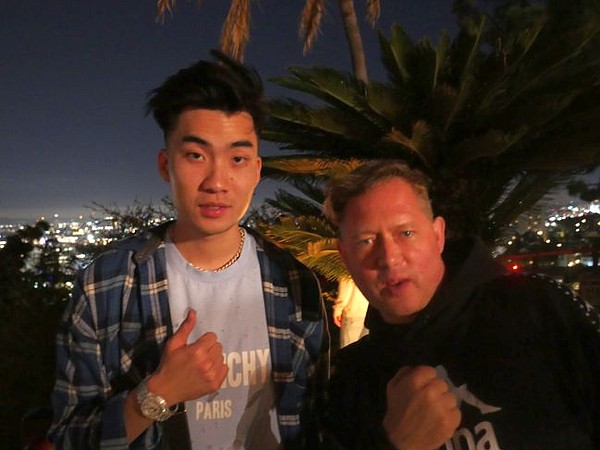 eSporting With FaZe Clan & Wanderset
Thousands of people got a view of the latest in electronic gaming at the E3 trade show and convention in downtown Los Angeles this week. An increasingly popular part of the computer gaming culture is eSports. Competitive teams from around the world face off in public viewings of electronic games such as Call of Duty and Fortnite among others. Pressure is big because eSports teams not only play for bragging rights, they can win prizes hundreds of thousands of dollars. Tournaments are webcast on YouTube. Some games have been broadcast on ESPN.
American eSports team FaZe Clan put on a demonstration at E3 on June 13. (You know how major league sports teams make a bundle by selling merch like T-shirts, caps and sweats with a team logo? FaZe Clan makes a point of producing team merch of hoodies, tees and whatnot for its video game fans.) An afterparty at Hollywood Hills restaurant Yamashiro was thrown for the team by parent company W8/WS. It also owns digital commerce platform Wanderset. W8/WS co-CEO Greg Selkoe said that eSports culture may not be mainstream now, but it is poised to become much more prominent. "You are witnessing a massive shift in culture," he said.