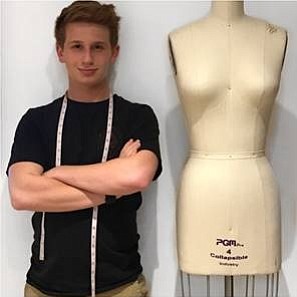 FASHION
Malibu Teen Receives Award for Upcycled Fashion
Dillon Eisman is a Malibu teen who came up with a great idea after visiting the Los Angeles LGBT Center for Homeless Youth in Los Angeles four years ago.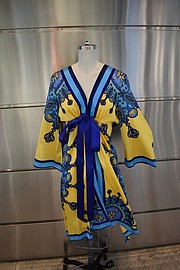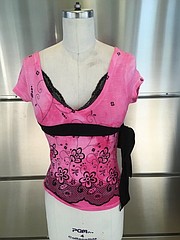 He noticed that young people there didn't have access to new clothing for work or school. So Dillon went on to found Sew Swag, a non-profit organization that reuses donated apparel that is upcycled and then given to homeless youth living in Los Angeles.
So far, Dillon has received thousands of dollars' worth of clothing from individuals, non-profit organizations, and corporations. And now Dillon is developing workshops to train other teens to sew and upcycle.
For his efforts, Dillon was one of 15 young people who recently received a $36,000 award for his efforts from the Helen Diller Family Foundation in San Francisco. The award, called the Diller Teen Tikkun Olam Award, is in its 12th year. The award is given to teens who display exceptional leadership and engagement in initiatives making the world a better place, and this year went to those who took a stand against sexual assault, advocated for refugee and immigrant rights and promoted LGBT rights among the homeless population.
"I have learned that the key to solving problems, much like the process of upcycling," Dillon said, "is about being innovative with the resources you already have."