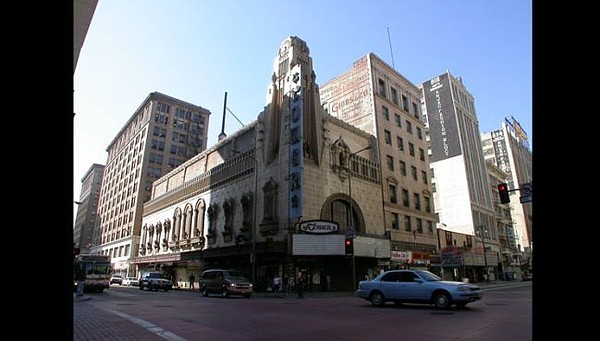 Apple To DTLA?
Long rumored to be opening a store in downtown Los Angeles, Apple finally might be opening an emporium in the historic Tower Theatre on the corner of Broadway and 8th Street.
The blog DTLA Rising With Brigham Yen posted a story that the 91-year-old cinema building with a distinct clock tower is getting ready for a change. Vendors who rent space in the Tower building's mini storefronts on 8th street have been informed that they must vacate. When the building is vacant, Apple will begin construction.
Apple did not return an email requesting comment by presstime. Jazz age movie theaters are a popular feature of downtown Los Angeles. In December 2013, Urban Outfitters opened a store in the century old Rialto Theatre, which is adjacent to the Tower building. In 2016, H&M's COS brand opened a store in the 91-year-old Olympic Theatre a few blocks away from the Tower.
The Tower holds a place in cinema history. It was the first movie theatre to be wired for sound films in downtown Los Angeles.