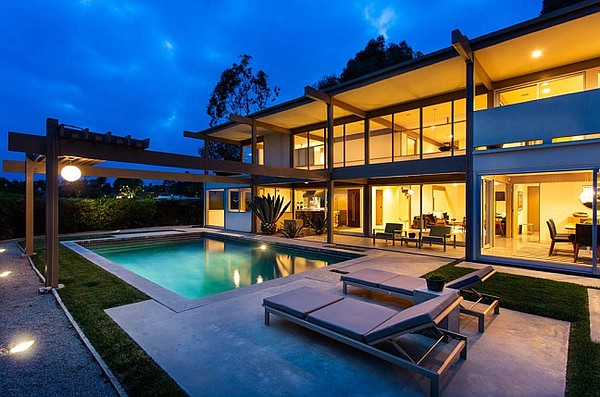 APPAREL HISTORY
House of Apparel Maker Harry Roth, Eric Garcetti's Grandfather, For Sale
Los Angeles Mayor Eric Garcetti has the apparel industry running through his blood.
His grandfather, Harry Roth, ran a very successful apparel business in Los Angeles called Louis Roth & Company, which had its headquarters in the downtown area. Harry inherited the business from his father, Louis, who emigrated from Russia at the turn of the century. Louis Roth ended up in Los Angeles as the head fitter of women's clothes at J.S. Robinson, a department store.
By 1926, he had established a company under his own name to manufacture men's suits. Louis was successful but it was Harry who took the hangers and ran with them to open up retail stores and expand the company to the point that it was thinking of going public with revenue running at about $40 million in 1970. The public offering never happened, and Harry died in 1976 at the age of 62.
But more than a decade before his death, Harry Roth and his wife, Julia, built a mid-century home in 1963 in Beverly Hills. It was photographed by Julius Shulman, the famous LA architectural photographer.
That home is now for sale for $6.9 million after being restored. It's on a 13,000-square-foot lot and has a spectacular view from its perch at 9892 Beverly Grove Dr.