RETAIL
The North Face Gets New Top Exec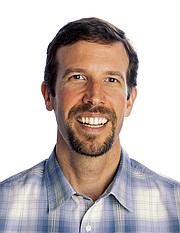 The North Face, the outdoor apparel company based in Northern California, has a new vice president.
VF Corp., which owns the brand, announced that Travis Campbell has been appointed vice president, general manager, of The North Face, Americas. He will be reporting to Arne Arens, global president of The North Face, located in Alameda, Calif.
Campbell previously served as the president of Smartwool, a VF Corp.–owned mountain-lifestyle brand headquartered in Steamboat Springs, Colo.
In his new job, Campbell will lead The North Face's business within the Americas by focusing on executing growth strategies in sales, direct-to-consumer initiatives and merchandising.
"During his tenure with VF, Travis has demonstrated strong leadership and an ability to guide an organization toward the achievement of long-term business objectives," VF's Group President, Americas West, Scott Baxter said in a statement. "His deep experience in the outdoor industry and personal passion for the outdoors, combined with his proven track record of business leadership, make him the ideal person to oversee the Americas region for our iconic The North Face brand."
Bringing many years of outdoor-brand experience to The North Face, Campbell previously served as president and chief executive officer of Far Bank Enterprises. The integrated manufacturer and fly-fishing product distributor is the parent company of Sage, Redington and Rio. Campbell became president of Rio Products International Inc. in 2005 and president of Redington Tackle & Apparel in 2003. His experience also includes serving as director of business development for Sage Manufacturing.
Prior to working with Far Bank Enterprises, Campbell held various positions at Deloitte Consulting and Andersen Consulting.