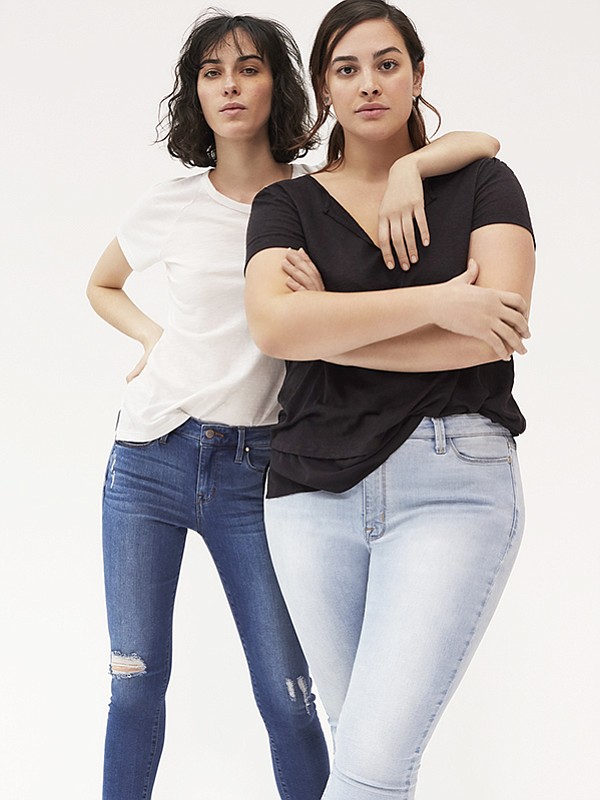 SANCTUARY MOVEMENT
Sanctuary Expands into More Sizes and Adds Denim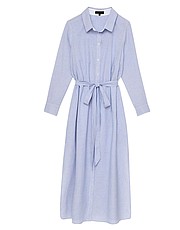 For Sanctuary cofounders Ken and Debra Polanco, the cargo-pant brand's 20th anniversary meant more than simply savoring the longevity that is rare in women's apparel. The couple sought to make last year's milestone more meaningful by launching a denim line and bringing Sanctuary to more women through introducing pieces that adhere to a concept of "extended," not plus, sizing.
It's the division that is often created by separate departments for plus-size clothing, which Ken and Debra view as a problem they would like to help solve.
"Our two big initiatives are the denim launch and now the extended sizes," explained Ken, the chief executive officer of the company, based in Burbank, Calif. "I see a huge disruption in the plus sizes. Sanctuary is going to be inclusive. The two different-size girls who are shopping together but are different sizes—we want to keep them together."
In addition to online availability, the brand launched an exclusive release for Spring of its extended sizes through Nordstrom and, with the arrival of Fall, other retailers will carry the new pieces. With its latest offerings, Sanctuary will now offer tops sized XSP through 3X and bottoms 00 to 24w.
As for the denim line, this new venture includes different washes, five silhouettes and seven fits. Retail prices for its collections range from $44 to $500.
The company has more than doubled its revenues within the last five years, as total sales increased from $35 million to $70 million.
With its 110-person team spread across corporate offices in New York and California—measuring 5,000 and 2,500 square feet respectively, a 30,000-square-foot company headquarters building and 20,000-square-foot shipping facility, located in Burbank, Calif., Sanctuary has a strong force behind its brand.
While the brand is growing in many ways, there are still challenges to overcome, which begins with educating its retailers.
"The expectation is higher these days because you can get so much sitting at home with your computer, so we are working on our experience," said Debra Polanco, who is also chief creative officer. "The design room puts on this beautiful experience for salespeople, and salespeople put on a beautiful experience for retailers."
While Sanctuary is dedicated to maintaining an exceptional retail experience, it also has rolled out a strong social-media campaign to promote the size launch by inviting its audience to reveal personal definitions of inclusivity by launching a #Inclusive initiative.
RELATED STORIES