FASHION
NYDJ Launches Spring Fashion Campaign With Real Women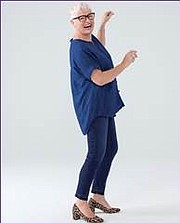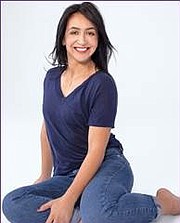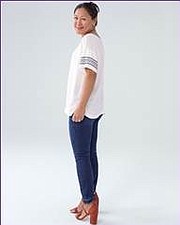 Last fall, Los Angeles denim label NYDJ sent out a casting call for empowering and inspiring women of all ages, shapes and sizes to help market the blue jeans brand that used to be called Not Your Daughter's Jeans.
Hundreds of women sent in their resumes but only 12 were selected. Those 12 were flown to Los Angeles to meet with NYDJ executives about the Spring '18 campaign that embraces all sizes. Three of the women are from Los Angeles. JJ is a pediatrician who defines herself as fearless, hands on and creative. She believes in positive energy and making sure you are happy in what you do in life.
Natalie is a yoga instructor who calls herself centered, devoted and dedicated, and Mako is a parent, chef and very independent. In the video campaign, the super dozen talk about how comfortable the jeans are and how confident they feel in them.
The inspiring women campaign follows NYDJ's recent release of its Curves 360 collection that features a 360-degree interior panel that lifts in the front and the back for a slimmer look.
NYDJ was founded in 2003 when Lisa Rudes-Sandel was shopping at a high-end department store in Los Angeles and couldn't find a pair of contemporary jeans that fit her figure. Frustrated, she had the idea to create a product that catered to the over-35-year-old woman who liked to be stylish but couldn't fit into her daughter's jeans.
Lisa went back to her family's decades-old women's sportswear company, called St. Germain, and started tinkering. While she was searching for a bold new jean that fit the not-so-young crowd, she and her sister, Leslie, started Not Your Daughter's Jeans.
Soon, they pulled their father, George Rudes, then 74 and living in Boca Raton, Fla., out of retirement.
After some tinkering, the company in 2005 brought out the "tummy tuck" jean, a pant with a band of Lycra across the tummy that made women look and feel a size smaller. It became an instant success and was carried by major department stores such as Nordstrom, Macy's and Dillard's.