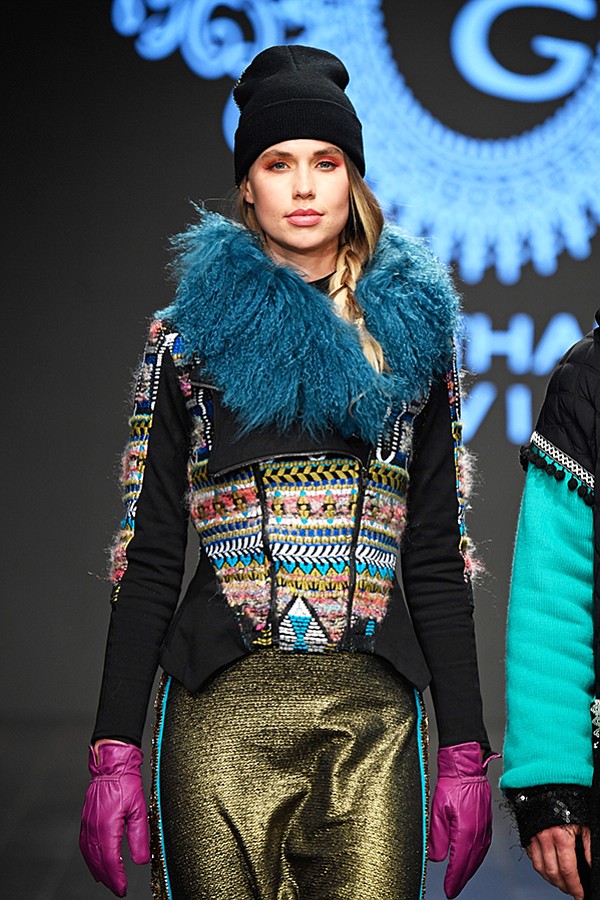 GAME OF FASHION
Art Hearts Fashion Changes Venue With Full Schedule
Photo Gallery
Art Hearts Fashion Changes Venue With Full Schedule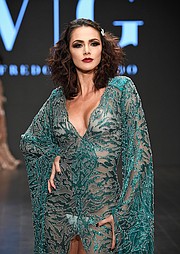 Photos by Arun Nevader/Getty Images
Los Angeles Fashion Week kicked off with Art Hearts Fashion, the first of two back-to-back, multi-day shows that filled the week with more than 35 designers on the runway.
Celebrating its 10th anniversary, Art Heart Fashion, held March 12–16,switched venues this season to The MacArthur, formerly known as the Park Plaza Hotel, an elegant Gothic Revival structure near MacArthur Park originally built in 1923 for the Benevolent and Protective Order of Elks, also known as the Elks Club.
The first night of Art Hearts Fashion saw the runway filled with a number of Los Angeles designers including Kentaro Kameyama, Fernando Alberto, Candice Cuoco and Nathalia Gaviria.
The show's five days of presentations has featured a global selection of designers from faraway spots including Australia, Bangladesh, Indonesia, Jamaica, Palestine, Mexico and Malta.