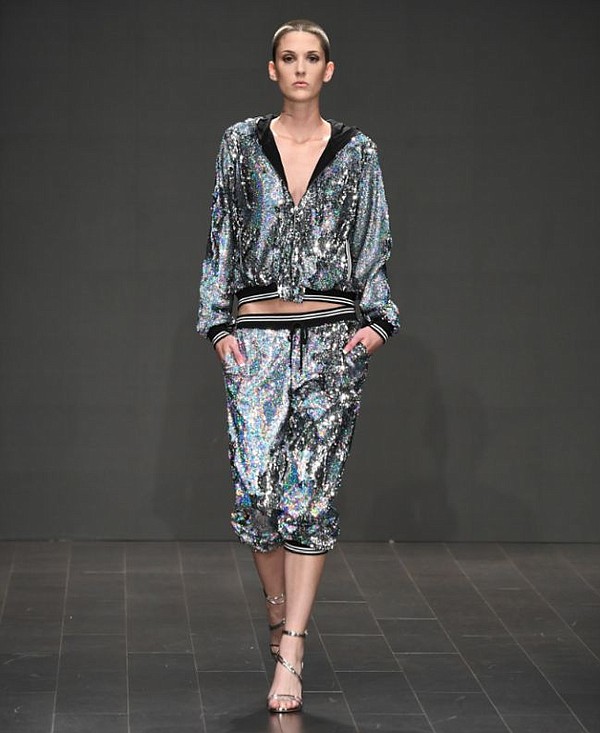 Hale Bob's F/W 2018 Styles at Art Hearts
Hale Bob went glam for its F/W 2018 collection. Hale Bob showed its upcoming looks on March 14 at Art Hearts Fashion week near downtown Los Angeles.
On display were Hale Bob prints that fashion people have seen at the label's past shows. What was new were looks such as a track suit featuring sequins. After the runway show, Hale Bob founder Daniel Bohbot called the new looks an evolution. "It's very '90s. There was a lot of beading. It's very feminine," he said.
Take a look.