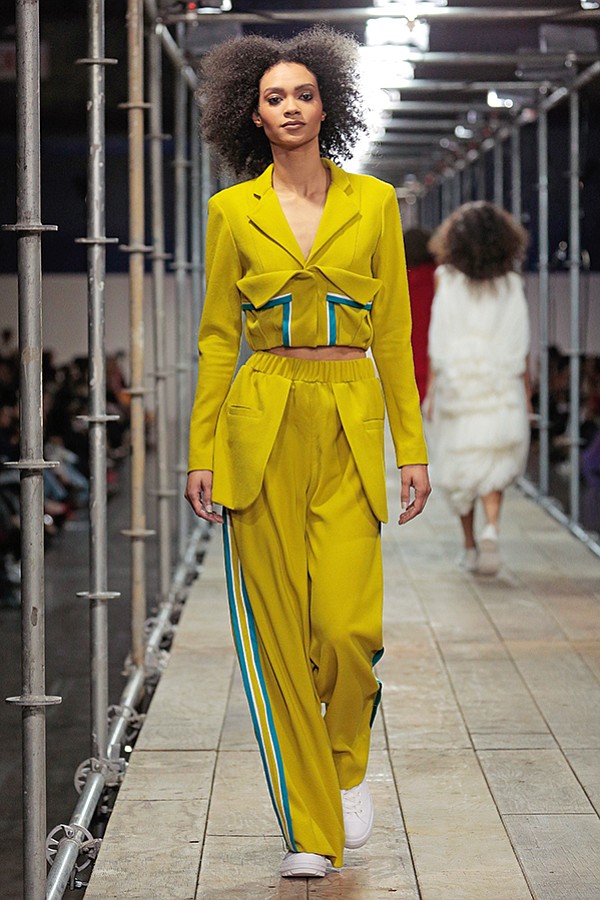 FASHIONABLE STUDENT COLLABORATIONS
Academy of Art University Students Present a Stellar Runway Presentation
Photo Gallery
Academy of Art University Students Present a Stellar Runway Presentation

Photos by Randy Brooke
Geometric silhouettes, digitally printed textile designs and unusually woven knit garments were some of the creative looks seen on the runway by graduating seniors at the Academy of Art University in San Francisco.
Graduating students presented their works to industry professionals on April 26. Currently, some of the fashions are being seen as installations at the student showcase, which runs until June 9.
For this year's graduating class, students in the School of Fashion department came from all around the world, including China, Indonesia, Taiwan, Vietnam, South Korea, Nigeria, Mexico and the United States.
"When fashion-design students from different cultures and backgrounds collaborate, their diverse spirit, ideas and passions are reflected," said Elisa Stephens, president of the Academy of Art University. "Collaboration is a crucial aspect of the professional world, and we encourage students to work together because it mimics the collaborative work that they will do in their professional careers."
The fashion school also honored three outstanding industry professionals: Alexander Fury, chief fashion correspondent for T: The New York Times Style Magazine and editor of AnOther magazine; Andre Walker, a New York–based fashion designer who, at the age of 15, was the youngest designer to show at New York Fashion Week; and Lutz Huelle, a Paris-based fashion designer who started his career with Martin Margiela.