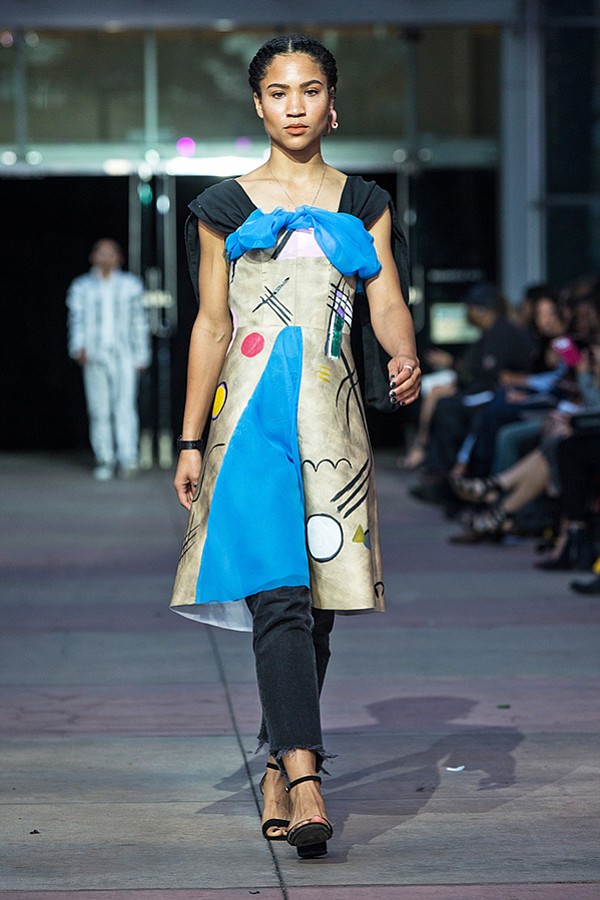 FASHION STAYS GOLDEN
Los Angeles Trade-Tech Fashion Students Travel Through the Years
Photo Gallery
Los Angeles Trade-Tech Fashion Students Travel Through the Years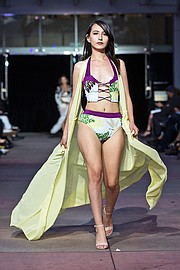 Photos by Nick Carranza
The fashion students at Los Angeles Trade-Tech College spend two years learning the ins and outs of the trade.
Their big moment comes with the biannual Gold Thimble Fashion Show, where they get a chance to show what they have learned.
At the recent Gold Thimble Fashion Show, held May 25 on the junior community college's campus, 35 students in their final semester took up the challenge to show their creations.
The theme of this season's show was a retrospective of all the Gold Thimble Fashion Shows from 1999 to 2014.
The seven categories seen in the show were swimwear, athleisure, childrenswear, day dresses, after-five, eveningwear and menswear.
First-place winners in each category were Ani Ghelichian for swimwear, Layla Botshekan for athleisure and childrenswear, Julia Layton for day dresses, Ruby Navarro for menswear, Maria Frias for after-five, and Jennifer Collao for eveningwear.