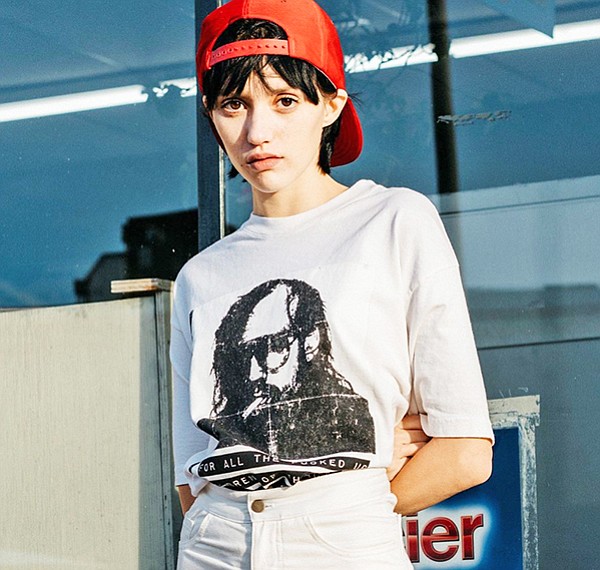 DC FOUNDER GOES BEASTIE
DC Shoes Founder Builds Up Latest Apparel Brand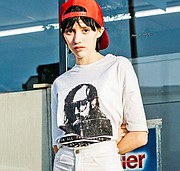 More than 20 years ago, Damon Way and Ken Block launched DC Shoes and built it into one of the skate category's most influential brands. It was later acquired by Quiksilver, now called Boardriders, for $87 million.
Now Way has a Los Angeles-area clothing project called Fact., which is, in a way, a return to his roots when he started his DC Shoes brand on a shoestring budget
This week, Way introduced the brand's newest capsule collection done in collaboration with the 1980s and 1990s hip-hop hit makers the Beastie Boys.
The Fact. brand's new capsule collection will be sold at merchandise tables at the back of events where Beastie Boys musicians Michael "Mike D" Diamond and Adam "Ad-Rock" Horovitz will talk about their music and wild times.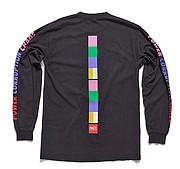 Way designed the Fact.'s "Beasties" collection with Mike D, going through the band's photo archives to put together collages for the collection, as well as looking at flyers from early punk gigs.
The collection, which includes a hoodie and some T-shirts manufactured by Los Angeles Apparel, will also be sold at high-end skate and streetwear boutiques as well as on the direct-to-consumer website factbrand.com.
Retail price points range from $38 to $45 for T-shirts to $130 for hoodies, Way said.
The Beasties collection was released just as Way started to grow the Fact. brand. Fact. released some small T-shirt collections in 2016 and 2017. Its Spring '19 collection will offer a much wider assortment of looks, which will include items such as pants designed and produced by its Japanese partner, Jack Inc., which also maintains a partnership with Southern California streetwear pioneer Stüssy.
The artistic inspiration for the brand is English. The name Fact. is inspired by Factory Records, a British music label responsible for releasing the music of many bands, including Joy Division, New Order and Happy Mondays, which dominated 1980s and 1990s music charts.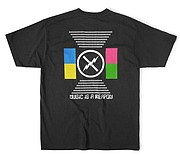 Peter Saville, Factory Records' art director, also developed a group of unique graphics, which were placed on the label's albums. The Fact. brand's graphics are inspired by the music label's graphics, which are on the brand's hoodies and T-shirts.
"The graphics have their own appeal even someone who may not understand their musical nuances will buy into it," Way said.
Fact. seeks to visually communicate the intersection of skateboarding with musical subcultures fostered by Factory. "It is understanding the power of culture and individuality through those subcultures," Way noted.
The small brand is growing just as Way reconnected with DC Shoes. He left the brand in 2008—four years after it was acquired by Quiksilver.
In 2016, he rejoined the company to help reinvigorate DC Shoes. Part of his job is to help the brand reconnect with its roots and position it as a higher-end brand, which features more technical aspects in its apparel and footwear.
"It's been fun and meaningful to participate in the process of repositioning the brand," Way said.
The rethinking of DC Shoes also will feature a reappearance of Droors, one of the first brands that Way worked on with DC co-founder Block. DC Shoes is working on a new Droors collection, which Way is considering introducing at Paris Fashion Week in January. This new Droors collection will feature T-shirts as well as nylon soccer jerseys and track suits.
For Way, working on a startup and an established brand has been invigorating. "It's a great balance for sure," he said. "With DC and Droors, you get the sophistication and the formal business experience. Fact. is literally like a scrappy garage operation. It's very nimble. It's full of risks. It behaves like a teenager."