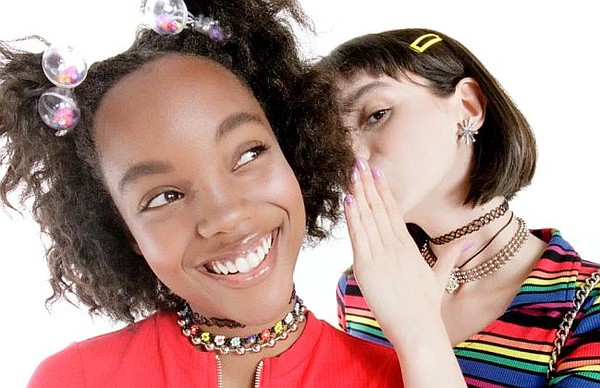 Dolls Kill Does dELiA*s
San Francisco retailer Dolls Kill has a PhD in moody, rock 'n' roll looks for women.
Today, Dolls Kill unveiled dELiA*s by Dolls Kill, limited edition line of bright, 90's inspired styles of dELiA*s. The fashion line with kooky upper and lower letter casing for its name was a big hit for its rainbow colors, flower embroideries and chokers.
For those, who want to investigate the sunshine filled world of dELi*As, Dolls Kill will be throwing a launch party for the line at 11a.m., Saturday, Nov. 3 at its flagship on Los Angeles' Fairfax Avenue. It's open to the public. Party!