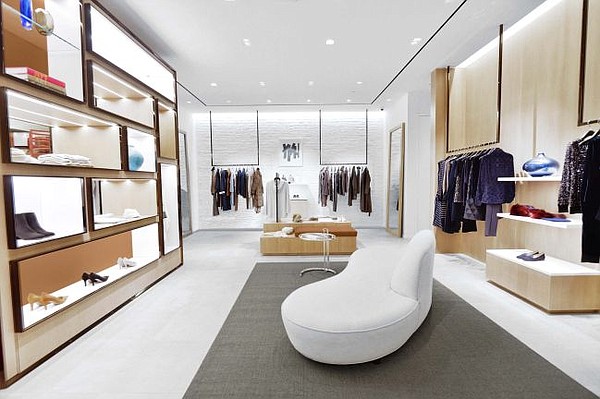 Lafayette 148 New York To South Coast Plaza
The New York–headquartered Layfayette 148 label recently opened its first West Coast boutique in South Coast Plaza in Costa Mesa, Calif. on Nov. 6. The brand runs 21 stores, located on the East Coast and China.
The women's label sells a collection, which ranges from tailored suiting, separates, cashmere silk sweaters as well as footwear. The company also runs a production facility in Shantou, China. The facility's work includes sustainable manufacturing practices such as recycling textile waste.
The limestone storefront and the white brick walls of the South Coast Plaza store were inspired by the company's headquarters in Brooklyn, N.Y. Complimentary fashion-styling services will be offered at the store, according to a brand statement.