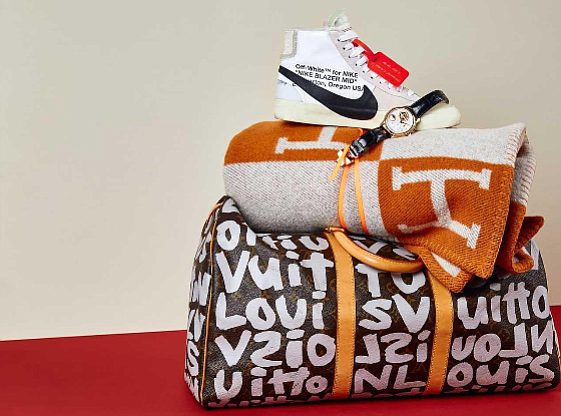 FASHION
The RealReal Releases Its Holiday 2018 Most Obsessed Gift Guide
Heralding in the busiest shopping time of the year, San Francisco-based luxury-consignment brand The RealReal offered a glimpse into the hot items for the 2018 holiday season. By tracking the number of times shoppers clicked the heart icon above an item on The RealReal website, the company was able to compile data that showed the items that clients obsess over the most.
With its "Holiday 2018 Most Obsessed Gift Guide," The RealReal has predicted the most coveted luxury-resale items that consumers will want this year. In addition to showcasing these tempting pieces, the guide suggests other items of interest based on shoppers' attraction to the obsessed goods.
For example, Louis Vuitton is cited as the most-obsessed-over men's-bag designer. The RealReal predicts that someone who obsesses over the Louis Vuitton Graffiti keepall might also love the Off-White X Nike sneakers, Zenith Tourbillon watch, Hermès Avalon throw blanket or Burberry cashmere-check scarf.

Within the last three months, obsession over the J'adior pumps increased threefold. To complement the taste of shoppers who love this item, The RealReal suggests the Celine pocket cardholder and clasp bag, "Yves Saint Laurent" by Abrams and Cartier's Roadster watch.
In addition to these findings, The RealReal discovered that Gucci is the designer that men and women obsess over most. The brand's Ace Web Sneakers are the style that receive more attention than others.