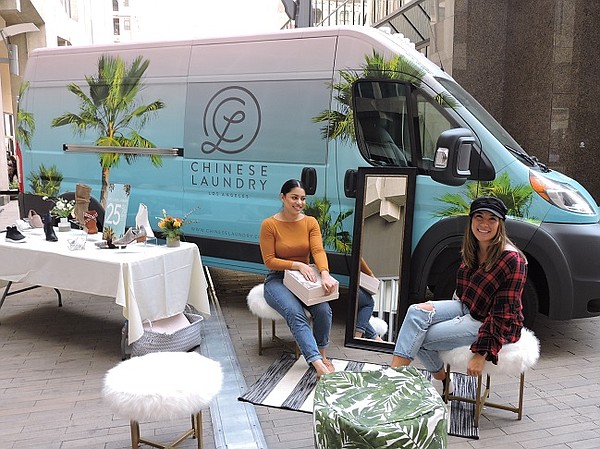 FASHION
Los Angeles Market Week Revs Up
Buyers in town for Los Angeles Market Week were greeted by a verdant welcome at the California Market Center in downtown Los Angeles.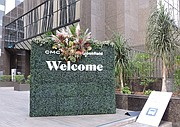 The building put out a flowery welcome sign while food, flower and shoe pop-up store/trucks were parked in the CMC entryway.
This was the first time that Chinese Laundry set up a mobile store at the CMC. Mandi Williams, part of the marketing team, said the truck would be around on Monday and Tuesday and is offering a 25 percent discount on its pop-up merchandise. The Los Angeles-based shoe company is also showing at Label Array.
Across the way was the Lenita by Grita pink flower truck, which was making its second appearance at Los Angeles Market Week. It was staying for one day and added a nice garden feel to the front patio. Also new to the scene was Afters Ice Cream, which was planning to stay parked for all three days of the market. Normally the company's two trucks do special weekend events, such as weddings and music festivals. The ice cream company, headquartered in Huntington Beach, Calif., has 25 bricks-and-mortar stores around Southern California, which carry its handcrafted ice cream.