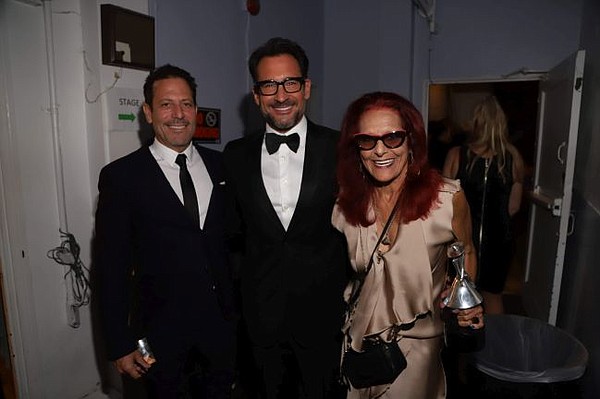 CinéFashion Film Awards Rolls Out Red Carpet In Beverly Hills
Awards season is just beginning to flex its red carpet muscles.
Various award-giving societies will announce nominations in the next couple of months. But the 5th Annual CinéFashion Film Awards were presented at the Saban Theatre in Beverly Hills recently. The group celebrates fashion films and costume design.
Veteran costume designer Patricia Fields was honored with the Designer Icon Award. Her credits include fashion media touchstones such as "Sex and the City" and "The Devil Wears Prada." This year, she's been working on the redux of the "Murphy Brown" series.
Grammy Award winner Wyclef Jean was honored with the Music Icon of the Year award. During the awards ceremony, he performed some of his hits. Also performing music, Katherine Ho from "Crazy Rich Asians." She received the CineSpotlight Award. Singer Aaron Carter also served as a presenter.