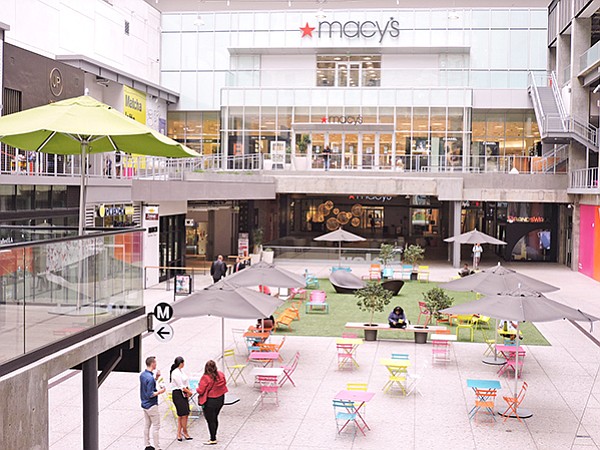 RETAIL'S STRONG AUGUST
August Sales Strong
August was a strong month for retail sales.
L Brands Inc. was one of companies riding a robust economy during August. It beat forecasts and reported a 1 percent increase in same-store sales. Market-research company Retail Metrics Inc. reported a consensus forecast of a 0.3 percent increase, said Ken Perkins, Retail Metrics' president.
Mall-based action-sports retailer Zumiez Inc. reported great net sales, $107.40 million in August. Its same-store sales increased 9.5 percent. Rick Brooks, Zumiez's chief executive officer, also announced results for Zumiez's second fiscal quarter. Net sales were $219 million. Same-store sales increased 6.3 percent for that quarter. "We delivered our strongest second quarter in several years," he said.
Value retailer Cato Corp. also beat forecasts. Retail Metrics forecast a 2 percent increase in its same-store sales. However, Cato reported a 5 percent increase in its comparable sales. In a prepared statement, John Cato, the retailer's chief executive officer, said that while the last month's business was strong, it benefitted from being compared to tough business in 2017.
"Same-store sales in August were positively impacted by Hurricane Harvey last year, which caused store closures and business disruption," Cato said.
Same-store sales dipped 0.7 percent at the mall-based denim retailer The Buckle Inc. Retail Metrics' Perkins said the news was the latest in a tough stretch for The Buckle. It has posted negative same-store sales in the past 34 of 37 months.
August retail reports are riding the momentum of a robust economy. Perkins said that 80 percent of the companies covered by Retail Metrics exceeded earnings forecasts. "Any way you slice it, temporarily at least, retailers have their mojo back," he said in a Sept. 4 note.
Consumer confidence is riding high, said Lynn Franco, director of economic indicators at The Conference Board. It's a nonprofit, business-research organization. "Consumer confidence increased to its highest level since October 2000," she said. "Overall, these historically high confidence levels should continue to support healthy consumer spending in the near-term."