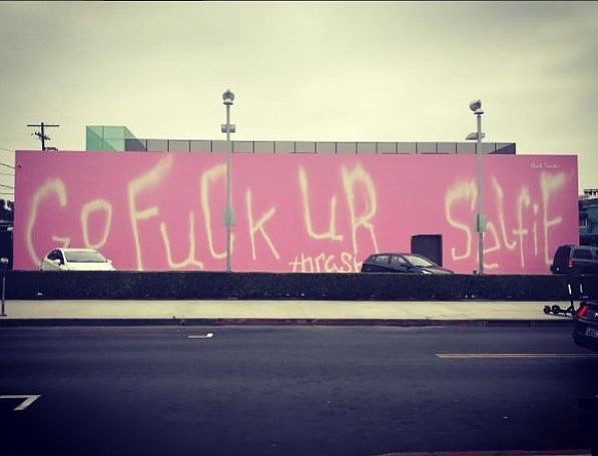 Paul Smith's Selfie Friendly Shop Defaced
Paul Smith's West Hollywood flagship is a star of the Internet age.
For years, people have crowded the flagship's parking lot to take selfies in front of the store's idiosyncratic Pepto-Bismol colored pink walls. The place gained a reputation of being a natural street scene in a megalopolis where no one gets out of their cars.
On the morning of Sept. 12, the flagship was defaced by the building-high graffiti with the words Go Fuck Your Selfie. Pictures of the vandalism made the rounds on Instagram. But by mid afternoon, the building was back in the pink. A sales person said a paint crew removed the graffiti.