TRADE SHOWS
Clarion UX Brings Aboard Susan Milano to Manage WWIN Key Buyer Initiatives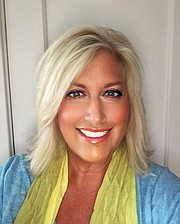 As it expands its key-buyer program with new initiatives for its Womenswear In Nevada (WWIN) trade show, Clarion UX has hired Susan Milano to manage its key accounts.
Reporting to Clarion UX Vice President of Fashion Events Desiree Hanson, Milano will cultivate relationships with WWIN's target key-buyer audience. This group includes catalogs, boutiques, specialty chains and department stores, but as the show expands, Milano will also look to reach out to new potential attendees such as top retail accounts and buying groups.
One of Milano's largest responsibilities will be to manage the expansion of WWIN's Key-Buyers Concierge Club—a VIP experience offered to prescreened key-account members, which was introduced in August 2018—and Match!, which customizes meetings matching exhibitors and buyers according to interest and arranges appointments between the parties.
"We are thrilled to have Susan join our team," Hanson said in a statement. "We are investing in new platforms to help bring the right buyers together with the right exhibitors, and Susan has the skills, industry insights and enthusiastic attitude needed to ensure our success."
The Key-Buyers Concierge Club will also include expedited registration, complimentary lunch service, reserved seating in the event's dining salons and during fashion shows, and an appointment system that eases the process of meeting with exhibitors.
"[Susan's] extensive fashion-industry experience—spanning wholesale, retail and publishing segments—gives her a unique, 360-degree viewpoint that promises to help us take the WWIN buyer/exhibitor customer experience to the next level," Hanson explained.
Prior to joining Clarion UX, Milano served as the senior sales representative for Cachet Industries Inc.'s eveningwear division. Before working with Cachet Industries Inc., she was the senior sales representative for Faviana International and director of sales for the Alex Apparel Group, where she oversaw annual sales of more than $53 million for its women's evening-apparel label, Alex Evenings. Milano's 30-year career has also included management roles with the Jump Apparel Group, Lane Bryant and Lord & Taylor as well as experience in publishing as the advertising director at LFP Inc.