NEWS
Founder of Downtown Center Business Improvement District Is Retiring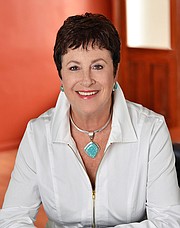 After 20 years of leadership as the founder of the Downtown Center Business Improvement District (DCBID), Carol Schatz will retire on Sept. 30.
In addition to serving as a force behind legislation permitting the formation of property-based business improvement districts, Schatz also founded the DCBID—a coalition of neighborhood property owners—in 1998. She also was the president and chief executive officer of the Central City Association, a downtown business-advocacy group, from 1995 until her retirement from that organization in 2016.
"It's been a great privilege to have played a central role in planning and leading Downtown LA's renaissance," Schatz said. "The DCBID was a key factor in the downtown renaissance and in bringing in more than $30 billion in new investment to DTLA."
Through a decision made by the DCBID's executive officers, Executive Vice President and Chief Operating Officer Suzanne Holley, who joined the DCBID in 2013, will succeed Schatz as the organization's president and chief executive officer.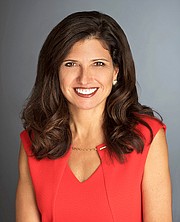 "Having worked very closely with Carol in my time here, I am intimately familiar with her vision for the district," Holley said, explaining she will grow the organization's use of technology and influencer marketing. "They [stakeholders] are in good hands. I am here for the stakeholders, and my team will be doing more one-on-one outreach to make sure that we are fulfilling their needs."
The team that will support Holley includes DCBID Senior Vice President and Director of Economic Development Nick Griffin, who was also promoted and will serve as the organization's executive director.
To ease the transition, Schatz will serve as president emeritus and be a goodwill ambassador for downtown Los Angeles.