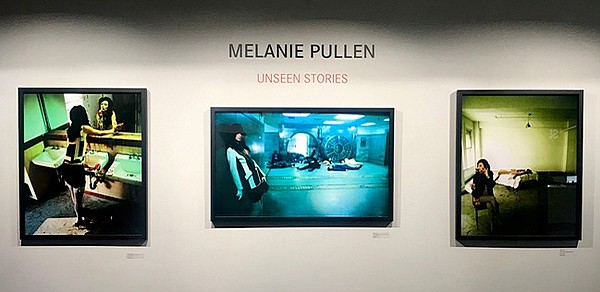 PHOTOGRAPHY AND FASHION
Photographer Melanie Pullen's 'Unseen Stories' at the Leica Gallery
Excitement was in the air at the Leica Gallery in West Hollywood for the opening night of Melanie Pullen's latest photo series, "Unseen Stories."
It's a collection of photographs Pullen carefully selected from her fashion stories and other rarely seen pieces. She uses fashion as a creative outlet to express the nuances and ideas that come up while shooting her extensive body of work.
Pullen's photography is included in some of the most prominent museums and private collections around the world. Her work has been seen in Vogue, Esquire, ELLE, W magazine, the New York Times, Vanity Fair and the Los Angeles Times.
"Unseen Stories" coincides with Pullen's work being included in the "Icons of Style: 100 Years of Fashion Photography" at the Getty Museum. This is all part of her fine-art photography. She has published two photography books, and her third book is coming out later this year.
"Unseen Stories" will be on exhibit until Oct. 31.