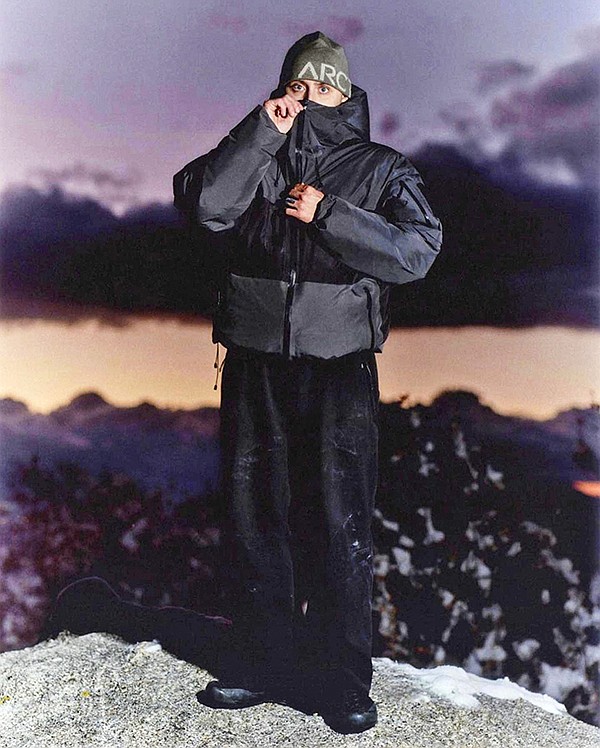 FASHION TRENDS
FW2425: Sport Is Life—Every Day and Everyone's Life
The frontier between active, athleisure and casual keeps blurring as sportswear is the inspiration behind some of the major trends to come for FW2425, mixed with casual or more-sophisticated pieces. A direction followed by both womenswear and menswear, participating in the affirmation of a genderless aesthetic and whose expressions go from a chic, comfy minimalism to a more expressively joyful maximalism.
From ballet core to sleek athleisure: less can be more
Comfortable sportswear and classical dancewear are mixed together in a rehearsal-studio mood. A play on layers, accumulations and proportions between shapewear and loosewear or opacities and transparencies, the ballet-dancer uniform is tinged with a more uninhibited street attitude. The color range: from creamy white and desaturated green to smoky grays worn in comfortable layers. One look that embodies the trend: a slim top with a ballet or high-coverage neckline, accentuated right to the upper hips, and a maxi, midi or mini length with a supple pleated or delicately gathered full skirt in fluid silk jersey.
For men, a form of gracious and minimalistic athleisure echoes the street-ballet trend through the choice of material and a subtle color range. The idea: sublimating athleisure and returning to essentials. Ultra-refined second-skin T-shirts and flowy neo sweatpants with recycled cashmere and lyocell jerseys create an ultra-comfortable, simple and sensual after-work look you can move in. But there's also a new form of urban cool: comforting, soft sweats, fine jerseys and soft sweatpant-style gabardines. Opt for biodegradable knits and lyocell for optimum unisex comfort.
From retro active to sporty AI and low tech: back to the future, big time 
Both menswear and womenswear are reinterpreting references from the past. A laid-back Ivy League style in particular is exploring university colors—blues, purples, yellows, reds and greens—as the new standard. The details that make it all: vintage sporty stripes with a play on scale and mismatched treatments or in two-tone; heritage emblems, playing on colors and typography; and finally graphic contrasts, with ribbing highlighting plackets, necklines, cuffs and sleeves for a chic effect. To be noted: the use of track jackets in total looks or more offbeat with tailored pieces. A "feel good" vibe for all.
Strong in menswear but also an interesting direction for genderless is a variation on tech inspirations. Low tech, with down treated like a shell; glossy, leathery, technical neo-camos; texture weaves developed into recycled synthetics; fluoride-free, bio-sourced, a sustainable armor. Or a more casual "sport in the city" flare: crisp and functional materials between recycled; water-repellant and high-performance in useful, responsible fabrics. Last but not least, digital influences dynamize sporty codes. NFT, metaverse, generative artwork and pixel fonts blur the frontier between real and virtual worlds. When it comes to communication and merchandising, brands multiply capsule collections and innovative collabs with the world of gaming.
Peclers Paris is a leading lifestyle trend-forecasting agency focused on building brands through the expertise of an international team of designers, strategic planners, futurists and consultants. The company has headquarters in Paris, Los Angeles and Shanghai.