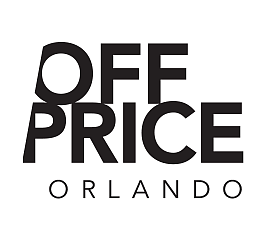 PRESS RELEASE
Retailer needs spur OFFPRICE to create new East Coast marketplace in 2023 Q4
To support the greater good of the retail community, OFFPRICE is offering a premiere two-day event featuring wholesale brands, distributors of closeouts and overproduced, immediate/in-season, and cost-friendly goods to maximize retailers year-round buying power.
This debut show was thoughtfully researched leaning heavily on buyer audience and vendor partners to deliver this new event. In expanding the footprint, the show is designed for sourcing last minute brand specials, resort wear, and cash and carry.
"We are excited to be moving forward with plans for our Orlando Market, October 17-18, 2023, at the Orange County Convention Center in Florida. Our OFFPRICE Las Vegas events in February and August will continue to be our flagship showcases each year, however with the launch of OFFPRICE Orlando Market we are expanding access to the same great deals and opportunities, but in a regional format on the East Coast." Tricia Barglof, Executive Director of the OFFPRICE Show.
"We expect to see vendors from the East Coast as well as Midwest and West Coast. The show will be focused on filling immediate inventory for 2023 holiday and resort seasons, as well as getting a jump on the spring 2024 season. We expect to see our exhibitors looking to spend meaningful time meeting with buyers during this strategic market. Additionally, as in Vegas we will be offering a wide variety of opportunities that can't be found at other trade shows in the region." Further noted Tricia.
The two-day marketplace will be most appealing to those retailers due to the convenient location with airport serving both national and international travelers.
"With our international audience growing each show, our retailers from Mexico, Caribbean, and Central America can fly in and out of Orlando at a fraction of the cost of sourcing in New York City."Noted Audrey Taylor, Global Retail Business Manager at OFFPRICE.
Designed with convenience in mind, this marketplace will help retailers connect with new exhibitors, meet up with favorite suppliers, and fill inventory needs for the upcoming holiday season.
Additional show details coming soon.
OFFPRICE Orlando Market is located at the Orange County Convention Center, Orlando, Florida – West Hall. October 17-18, 2023