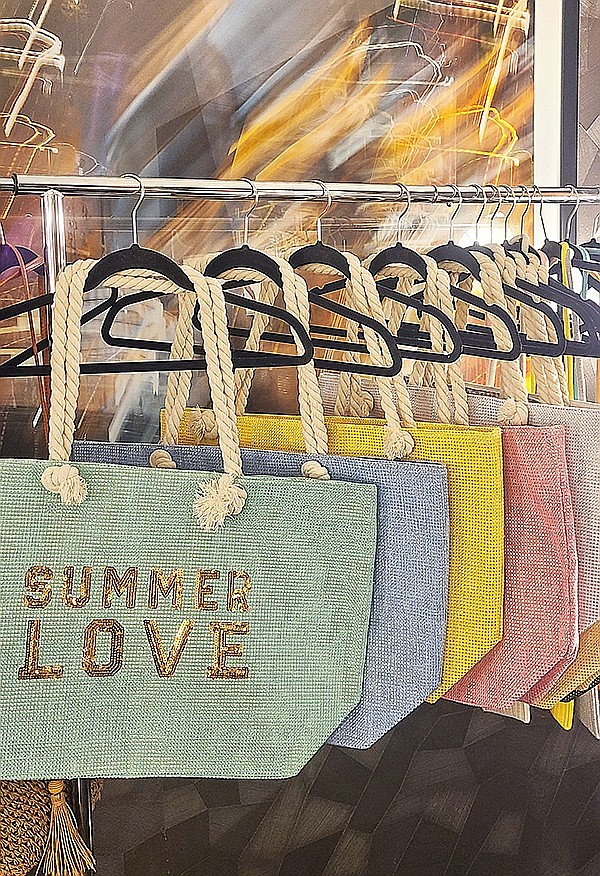 TRADE SHOWS
Uniquely intimate buying at IFJAG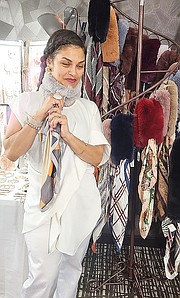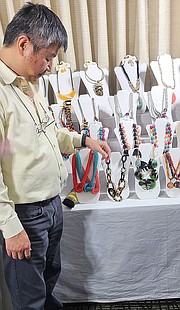 An oasis amongst the hustle and bustle of the big Las Vegas shows, the International Fashion Jewelry and Accessory Group presented a select gathering of exhibitors Feb. 11–14 at the Embassy Suites by Hilton. At this uniquely personal event, private suites allowed for an intimate buying experience unlike any other. Executive Director Don Valcourt explained the show's success: "This show allows for privacy where buyers can work on pricing, design and selection apart from their competitors. This is why we get a repeat audience."
The range of better manufacturers and direct importers offered a wide selection of what's trending now. At Millenx Accessories, key items included stackable bangle bracelets ranging from $4 to $20.
Influenced by the European runways, AJ Fashion offered acrylic statement pieces at incredible prices of only $5–$8. Owner James Fang noted that "these abstract works of wearable art are sold to both wholesalers and chain stores."
At Laon Fashion Corp., straw crossbody bags priced at $8 received plenty of orders. Jamie Rocks & Co. took its best-selling status scarves and elevated them by adding faux fur. These neckerchiefs, priced at $7, look to be Fall's must-have piece.
Buyer Ana Maria Cedeno, who was shopping the show for the department-store chain Stevens, said, "This show is A-plus for me. I see suppliers from so many places I never get to. Here I can see everything."
This is a segment from the article "Las Vegas Fashion Week: Viva Las Vegas," originally published March 2, 2023.