NEW LINES
| July 30, 2015
New Lines
Showroom Profile: the M Showroom and Michael Bush/LA-Apparel
Showroom Profile: Lebel Group
Showroom Profile: The Park Showroom
Los Angeles–based premium-denim lifestyle line Citizens of Humanity recently unveiled a dramatic new look for its 4,000-square-foot West Coast showroom at the Lady Liberty building in downtown Los Angeles.
Sharing the same space, Selena Slogar's The Hanger showroom and Christie Danielson's Dakota showroom each has its own aesthetic. The Hanger primarily carries Australian lines, and many of Dakota's collections are from the United Kingdom.
After more a decade in The New Mart, the Hatch showroom has moved to the Cooper Design Space.
For years, HyFve has had a large showroom at 10th and Crocker streets in the Los Angeles Fashion District, where it sold Immediate goods to store buyers.
From London to Los Angeles … with a pit stop in West Palm Beach, Fla. That is part of the business plan of the Blankslate Showroom, which opened at The New Mart for the Spring '16 LA Fashion Market.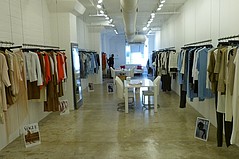 After several years building a U.S. retail base, French contemporary collection Hôtel Particulier opened a West Coast showroom in June on the fourth floor of The New Mart.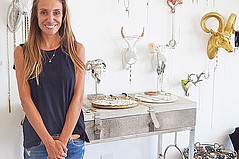 For eight years, Nicole Odenwald was the national sales director for Wildfox, working out of the Los Angeles clothing company's third-floor showroom in the Cooper Design Space.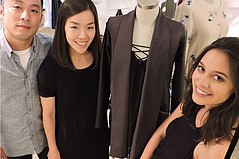 Women's fashion label Lila Clothing Co. wanted to make a bigger splash in its hometown of Los Angeles, so in June it opened a showroom at the California Market Center in downtown Los Angeles' Fashion District, said Ricardo Lee, the company's sales director.
Previous Next