IMPORT & EXPORT
By Deborah Belgum | April 10, 2017
With retail sales predicted to inch up around 4 percent this year, cargo container traffic should also see healthy growth this year.
The largest container ship ever to call in the United States will be arriving at three California ports to test the waters on how the facilities handle a megaship of this size.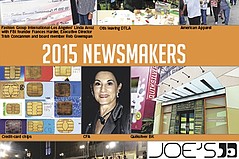 The people and events that made the news in 2015.
After seven years of negotiations, trade representatives from 12 countries hammered out a final agreement this year on the Trans-Pacific Partnership, which could change free-trade as we know it between the United States and Asia.
The beginning of the year was a challenging time for shippers, who found their merchandise delayed for weeks at the Port of Los Angeles and the Port of Long Beach.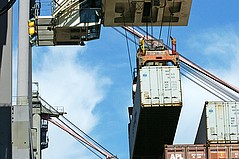 The total number of cargo containers coming into the nation's major ports will increase approximately 5.5 percent this year compared with last year, according to the National Retail Federation.
With 40 percent of the nation's cargo-container traffic arriving at Los Angeles–area ports, trade has become a very important economic engine for the area.
Import volumes at most of the nation's ports are on the upswing as retailers bring the last of their goods in for the holiday season.
November 5, 2015
|
By Ken Wengrod, Contributing Writer
Industry Voices
After years of negotiating a trade agreement between the United States and 11 other Pacific Rim countries, the U.S. government released the final text outlining the deal.
It seems like only yesterday that the ports of Los Angeles and Long Beach were clogged with container ships after contract negotiations with the workers of the International Longshore and Warehouse Union dragged on for nine months.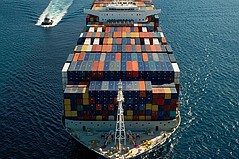 After eight years of negotiations that took place in various cities around the world, trade negotiators from 11 Pacific Rim countries and the United States finally have agreed to a trade accord that will affect 40 percent of the world's economy.
Southern California's two major ports in Los Angeles and Long Beach have seen a revival of activity this summer as shippers return to the West Coast after a major port congestion problem earlier this year.
Despite massive congestion problems plaguing the West Coast ports earlier this year, cargo-container volumes for imported goods are expected to rise 4.2 percent this year compared with last year.
Cargo volumes at the nation's ports are seeing a healthy upswing as retailers start stocking their shelves for the Back-to-School season.
One of the biggest free-trade agreements ever negotiated by the United States could be a done deal by the end of this year. But it is still unclear how the Trans-Pacific Partnership will affect textile and apparel makers that manufacture in the United States.