MANUFACTURING
By Deborah Belgum | February 13, 2019
Levi Strauss & Co. is going public with filing of IPO.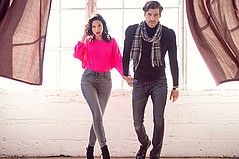 After leaving Mexico for the United States in 1987, Javier Marquez spent 19 years learning about Los Angeles' local denim industry.
Athleisure brand Beyond Yoga announced the hire of Lynsey Cole as the director of key accounts and sales strategy.
Levi Strauss & Co., the San Francisco clothing company known for its Levi's jeans, had a solid year of growth with net revenues increasing a healthy 14 percent in its fiscal year ending Nov. 25, 2018.
Michelle Mulleneaux started her Ashley Mason clothing company more than three years ago with her sights set on growing the venture with new lines and innovations.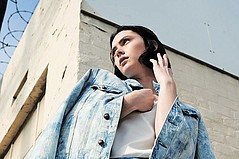 While Los Angeles apparel-industry veteran and Tortoise Denim founder Kevin Youn is now dedicated to cleaning up the jeans-manufacturing industry, his long-term plan after graduating with a degree in Latin American literature from the University of California, Berkeley, didn't include denim.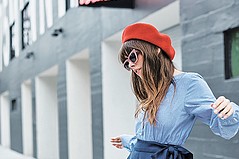 Before domestically made, sustainable apparel manufacturing became a major trend, San Francisco–based Amour Vert provided women with well-made clothing that combines style with sustainability, and it has ever since it was founded in 2010.
Four years ago, Joe Kudla, an athlete turned model turned finance person, started Vuori as a brand that made performance wear for men.
Ask Noah Raf how to build demand for a new T-shirt label and he'll tell you to throw a party.
Action-sports brand Volcom recently announced that it is participating in an initiative to increase the supply of organic cotton.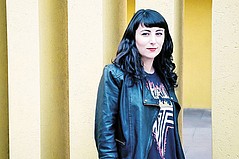 The reputation of cruelty-free, or vegan, fashion has generally not been synonymous with elevated, chic textiles and designs. Now, Emmanuelle Rienda is launching the inaugural Vegan Fashion Week to show the mainstream fashion industry how offerings in the cruelty-free category have evolved.
Coats, the British industrial-thread manufacturer who has been on an acquisition binge, recently acquired for $12 million ThreadSol, a cloud-based digital-applications provider, which becomes a part of Coats Global Services.
Hybrid Apparel, the Cypress, Calif., company that does all kinds of casual clothing, announced it has a new chief executive.
Simon Spurr, a seasoned fashion designer who has worked at Ralph Lauren, Tommy Hilfiger and Kent and Curwen, has been named global creative director of Los Angeles–headquartered denim brand 7 For All Mankind.
Previous Next