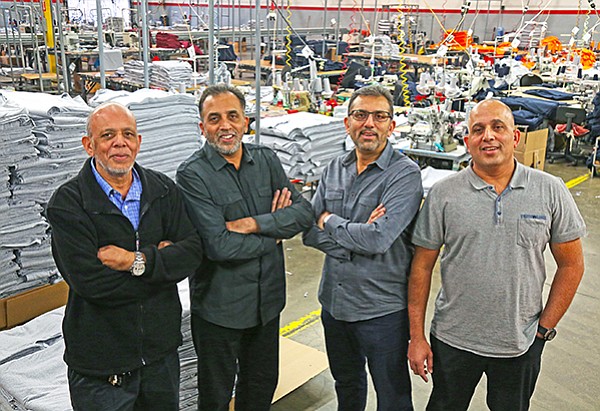 MANUFACTURING
By Deborah Belgum | April 12, 2018
When American Apparel went bankrupt and laid off some 3,500 employees last year, another company was waiting in the wings to take over the title of the largest vertically integrated T-shirt venture in the United States.
Apparel subcontractor cited for not paying minimum wage for goods destined for Charlotte Russe.
Levi Strauss & Co., that venerable denim brand founded in San Francisco in 1853, has been on a revenue roll recently as it diversifies its products and targets the international market for growth.
Men's clothier Haggar Clothing Co. announced it purchased certain assets of San Francisco Bay Area menswear company Kizan International Inc., whose label is Louis Raphael.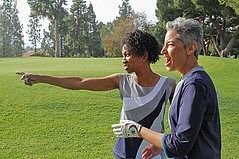 In the world of active apparel, women are often met with options that don't fit properly, lack support and don't transition well from the playing field to everyday life.
Revenues keep growing for Differential Brands Group—the parent company of Hudson jeans, Robert Graham and SWIMS—but that hasn't translated into a profit yet
On the fashion radar for juniors next year will be brightly colored T-shirts, pops of Glen-plaid designs printed on key items and more distressed denim.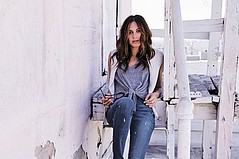 With little fanfare, veteran denim designer Eero Gathers recently joined the Los Angeles label Socialite and was given the job to create a denim line for the 8-year-old womenswear collection.
Over the past eight years, Bella Dahl became a source for women's apparel that embraced the Southern California lifestyle of trendy pieces that are comfortable to wear.
When Nicole Frank had a real-estate business, she found her days were long and her wardrobe options were short.
Shareholders of Billabong International Limited approved a merger with rival Boardriders Inc., putting an end to protests by Billabong's dissident shareholders.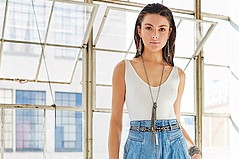 When you think of fashion from the 1980s and 1990s, the Z.Cavaricci brand might come to mind.
Guess? Inc., the decades-old denim and lifestyle label, no longer counts on the United States for the bulk of its sales.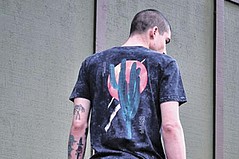 Novelty has always been important to the T-shirt market, but in the past 12 months the Lira brand has been focusing more on the concept.
A little more than three weeks after Guess? Inc. cofounder Paul Marciano relinquished his day-to-day duties following sexual-harassment allegations, the law firm that was investigating the accusations is stepping aside.
Previous Next