MANUFACTURING
By Deborah Belgum | September 29, 2016
BCBGMaxAzriaGroup, one of the longest-running contemporary brands in Los Angeles, is laying off 123 people from its company effective Nov. 1, according to filings with the state Employment Development Department.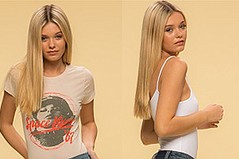 Founded earlier this year, Revice is aiming to be the go-to brand for premium denim for women and men, utilizing a fast-fashion format of manufacturing to offer limited quantities of each vintage-inspired style.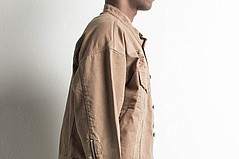 When designer Daniel Patrick expanded his eponymous streetwear label to include jeans, he wanted to steer clear of the traditional five-pocket style.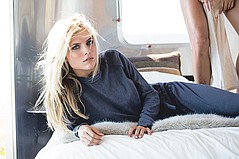 Designers at the Tavik brand thought that there was no reason to make yet another boardshort in Orange County, Calif.—the center of the surf industry and a place where scores of companies make boardshorts.
John Graham, previously senior vice president of sales for Speedo USA, has been named to take over the job as president of Speedo USA.
Former American Apparel Chief Executive Paula Schneider has been named chief executive of DG Premium Brands, whose recently acquired Los Angeles labels include 7 For All Mankind, Ella Moss and Splendid.
Evan Lane hated carrying camera bags on his professional photography gigs in locales such as Nicaragua and Canada's Vancouver Island.
October 13, 2016
|
By Alyson Bender, Contributing Writer
In Spanish, "la causa" means "the cause," and Rebecca Grenell's underlying mission with her Lacausa clothing line is to make quality garments locally under ethical conditions.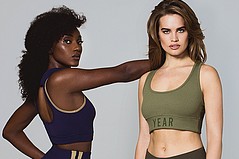 Los Angeles–based Year of Ours wants to put its mark on women's sportswear with an in-house production facility and made-in-America craftsmanship.
October 13, 2016
|
By Alyson Bender, Contributing Writer
Jessie Snyder is using her experience as a professional surfer to leverage her newest venture, an eponymous line of basics.
VF Corp.—the 118-year-old company whose brands include Vans, Wrangler, Lee and, until recently, 7 For All Mankind—has appointed Steve Rendle as its new chief executive, effective Jan. 1.
A rash of recent layoffs at big prestigious Los Angeles labels noted for their superb fabric, cutting-edge styles and trendsetting ways is a sign that traditional brands are facing tough competition from e-commerce sites and fast-fashion retailers and faced with the added challenge of a millennial mindset that shuns department-store merchandise in favor of fashion blogger recommendations.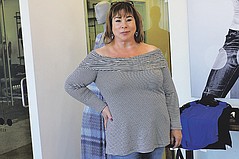 Three Dots has been known for its American-made luxe basics in ultra-soft fabrications since the Garden Grove, Calif.–based company was founded in 1995. But Three Dots sizes only ran from XS to XL—until now.
A two-day raid of Los Angeles–area garment factories resulted in the California Labor Commissioner fining 18 manufacturers and contractors $682,344 for having no workers' compensation insurance and for garment registration violations.
Previous Next