RETAIL
By Deborah Belgum | August 17, 2017
Consumer spending on clothes and other items should definitely be in positive territory this fall as shoppers are feeling more confident about their economic condition and rising housing prices make people feel wealthier.
Levi Strauss & Co. has created a jean made from post-consumer recycled cotton.
Spanish laser equipment maker Jeanologia has introduced eMark 3.0, the latest release for its laser-finishing software, created to help production designers maximize speed and creativity.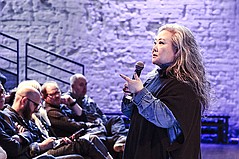 Cotton is compostable; polyester is forever. That was the message at a recent roundtable discussion hosted by denim trade show Kingpins.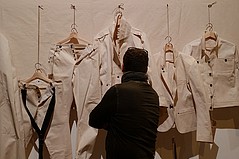 During the April 13–14 run of the Kingpins denim supply chain show in Amsterdam, organizers launched a new sister trade show focused on the branding side of the supply chain.
Kingpins returned to Amsterdam for its fifth run at the Westergasfabriek, where the trade show bowed alongside a new branding show organized by Kingpins as well as a consumer event called Denim Days, which gives retailers, brands and textile mills a chance to meet with end consumers.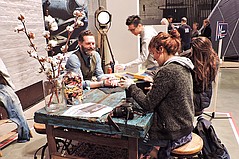 After the Kingpins trade show wrapped up its two-day run in Amsterdam, textile representatives, designers and denimheads got a chance to celebrate their love of all things denim at Blueprint, a two-day festival held during Amsterdam Denim Days, a week-long, city-wide event featuring workshops, seminars, sales and parties.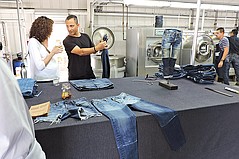 To get the perfect washed jean, denim makers put pants through multiple wash cycles.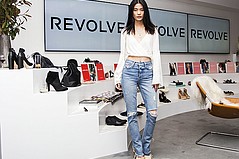 E-commerce powerhouse Revolve clothing has added another line to its roster with the launch of Grlfrnd denim, a made–in–Los Angeles vintage-inspired denim collection that is produced by Alliance Apparel, the manufacturing business acquired by Revolve last year.
To celebrate the opening of its new showroom in downtown Los Angeles, Turkish denim mill Bossa hosted a grand opening party and denim trend presentation on Jan. 15.
Levi Strauss filed the first patent for a distinctive pair of work pant made from a twill fabric in 1873. But denim work pants—or jeans—had been worn even earlier. The Fashion Institute of Technology recently organized "Denim: Fashion's Frontier," an exhibition charting the history and evolution of jeans, at the Fashion and Textile History Gallery at the Museum at FIT in New York.
Early next year, downtown Los Angeles will have a new center for denim research and development when Italian denim mill Candiani Denim opens a new showroom and office space.
Adriano Goldschmied's career developing brands including Diesel, Replay, AG Adriano Goldschmied, Citizens of Humanity men's and Goldsign has earned him the nickname "the Godfather of Denim."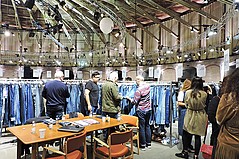 Now in its second year in Amsterdam, Kingpins organizers have determined a few keys to success in running the boutique denim-sourcing trade show.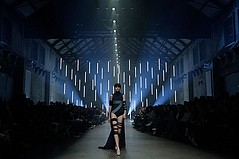 Innovation in fabric and design was on the runway at the second annual Global Denim Awards, a fashion competition organized by HTNK Fashion recruitment and consultancy, the House of Denim, and Kingpins and sponsored by e3.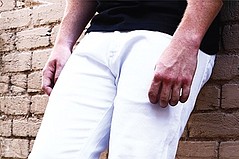 When consumers ask for a pair of good denim, Rob Goshen hopes they will find his new brand, called Good Denim Co. The Los Angeles–headquartered and manufactured brand will take a bow at the upcoming LA Men's Market, scheduled for Oct. 12–13 at the California Market Center.