MANUFACTURING
By Alison A. Nieder | November 5, 2015
Early next year, downtown Los Angeles will have a new center for denim research and development when Italian denim mill Candiani Denim opens a new showroom and office space.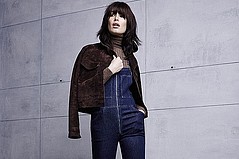 From classic denim blues to activewear inspirations and the return of the '70s, there is something for everyone for Fall '15.
Marc Crossman has resigned from his position at chief executive officer of Joe's Jeans Inc.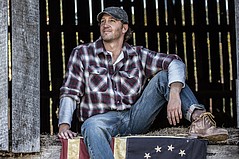 November 13, 2014
|
By By John W. McCurry
After 28 years in business, Diamond Gusset jeans owner and co-founder David Hall says there is more happening with the Bon Aqua, Tenn.–based company than ever before.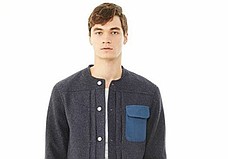 Levi Strauss & Co.'s new brand, Levi's California introduced a collection designed by Nic Rendic, Levi's global design director.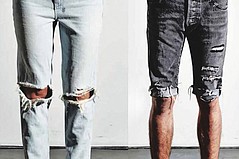 Ksubi is preparing for an LA comeback.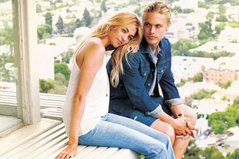 Established in 1974 in Europe, Big Star denim has been Los Angeles–based since Koos Manufacturing picked up the line in 2003, first as a licensed brand but now as one of Koos' company-owned trademarks, which also include AG Adriano Goldschmied.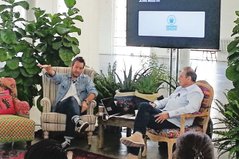 Denim pioneer François Girbaud is credited with a lot of firsts in the industry—from stonewash finishing and industrial washing to stretch denim and new silhouettes such as the baggy jean, the pedal pusher and engineered fit.
Industry veteran Lynne Koplin, who most recently worked for denim maker True Religion, has been named president of J Brand, another Los Angeles denim maker.
Kingpins—the boutique denim trade show with editions in New York, Los Angeles and Hong Kong—is putting its Los Angeles show on hiatus while it concentrates on launching its newest show in Amsterdam.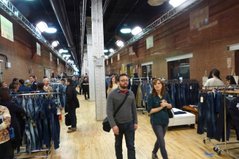 Despite inclement weather, the boutique denim trade show was held at The Tunnel in New York's Chelsea district.
Craig Nomura is moving from Williams-Sonoma Inc. to Levi Strauss & Co. as the new executive vice president and head of global retail.
Mel Matsui, denim expert and founder, Simply Blue, Christopher Blue, Indigo Hand and Pulp
Just days after Fifth & Pacific Companies announced it was selling Lucky Brand Jeans to a Los Angeles private-investment firm, Carlos Alberini has been tapped to be the new chief executive.
Los Angeles blue-jeans company Not Your Daughter's Jeans has been sold to a group of New York investors in a multi-million-dollar deal that closes in early January.
Seven months after being bought by a private-equity firm, True Religion has laid off at least 70 people—many of them department heads and production people.