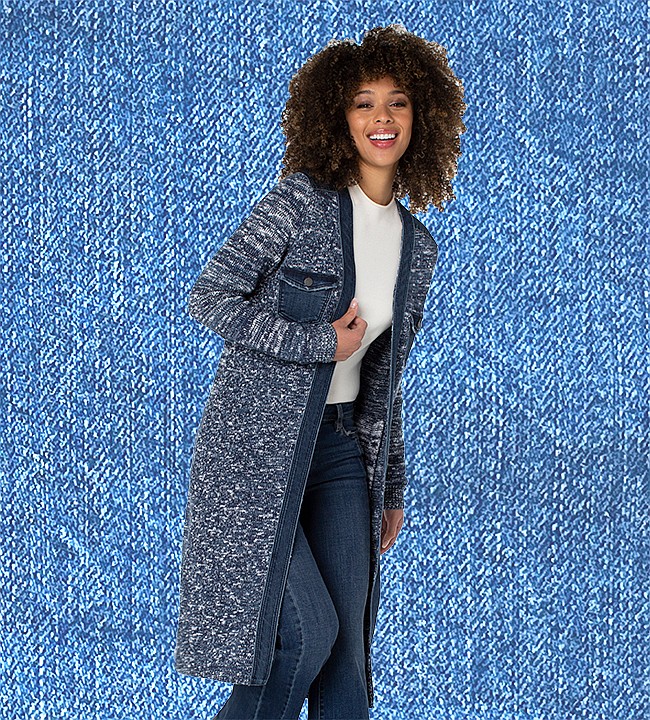 INDUSTRY ISSUES
By Dorothy Crouch, Contributing Writer | June 30, 2022
As fashion embraces vintage-jean styles and the resale segment booms, are there any elements of classic denim making that you still love and can align with the modern need for responsible manufacturing?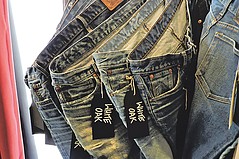 Greensboro, N.C.–based Cone Denim—the heritage denim mill with operations in the U.S., Mexico and China—recently hosted an event in Los Angeles to highlight new developments and preview trends for Spring/Summer 201
Starting April 10, Matthew Fior will take over as the new president of Hudson Jeans, based in Los Angeles.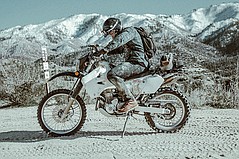 Motorcycle fashions are perennially in style, from the classic looks of Steve McQueen and biker gangs such as the Hells Angels to the folks who race motorcycles.
Eight months ago, Israeli-based Delta Galil acquired three Los Angeles premium brands from VF Corp. and then laid off 105 people.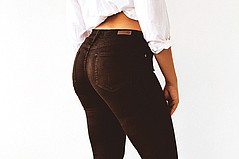 Jillian Nelson's career as a model and fit model—in Hong Kong, at the Columbus, Ohio–headquartered Limited Inc., and in New York—has made her a fit expert.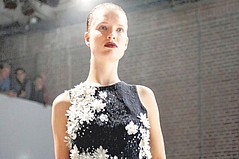 Denim took another turn in the spotlight at the third annual Global Denim Awards in Amsterdam, where an international lineup of designers and denim mills collaborated on collections that highlighted the creative versatility of denim.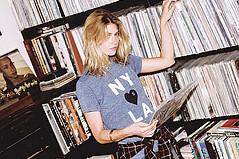 For the first time since retailer Fred Segal opened its doors in Los Angeles in 1965, the famous Fred Segal name will appear on an apparel line: Fred by Fred Segal.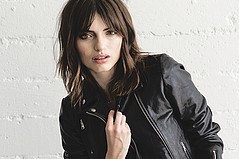 When DSTLD launched two years ago, the company focused on premium denim and luxury tees. After two years of design development and brand building, the company is preparing to provide consumers with an entire wardrobe of luxury basics.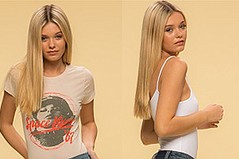 October 20, 2016
|
By Alyson Bender, Contributing Writer
Founded earlier this year, Revice is aiming to be the go-to brand for premium denim for women and men, utilizing a fast-fashion format of manufacturing to offer limited quantities of each vintage-inspired style.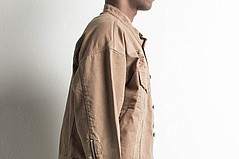 When designer Daniel Patrick expanded his eponymous streetwear label to include jeans, he wanted to steer clear of the traditional five-pocket style.
At the Aug. 14–17 run of Sourcing at MAGIC, Spanish laser-finishing company Jeanologia discusses sustainable solutions for denim makers, including the "one glass, one garment" process.
Denim North America and Jimtex Yarns, a division of Martex Fiber Southern Corp., have teamed up to launch a new sustainable denim collection called R3 Denim.
Denim designer Adriano Goldschmied is discussing the "past, present and future of denim" at an event titled "Adriano Goldschmied Unthreaded" during the Aug. 15–17 run of the Project trade show at the Mandalay Bay Convention Center in Las Vegas.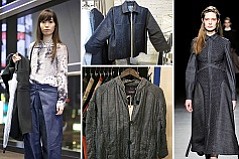 Denim is transcending its workwear roots. Global fashion forecasting agency Trendstop gave us the lowdown on the major denim trends for Fall/Winter '17/'18—from key silhouettes to surface finishes.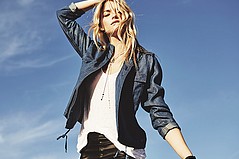 Rails launched with one hat at Fred Segal in 2008 and has since grown into a global lifestyle brand. Rooted in classic silhouettes reinterpreted with a relaxed, contemporary aesthetic, the brand takes its inspiration from the laid-back lifestyle of LA.