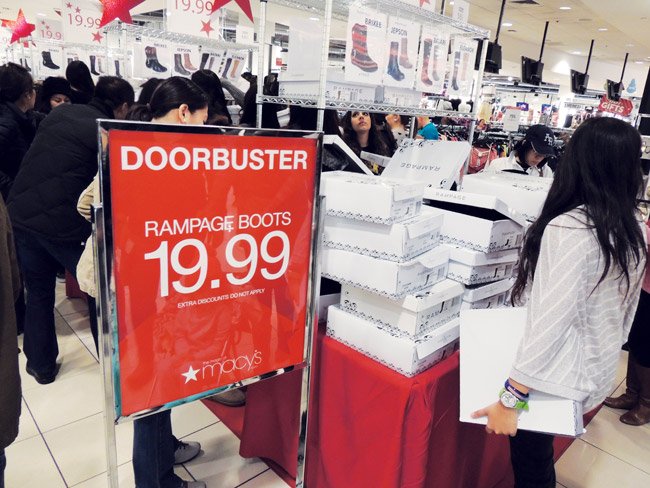 RETAIL
By Andrew Asch | December 5, 2013
After a mixed Black Friday, Retailers are wondering how the crucial month of December will play out.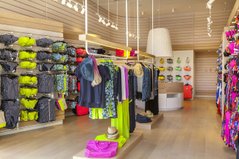 For its first stand-alone U.S. store, Australian swim brand Seafolly headed to Newport Beach.
Despite weaker-than-expected Halloween sales and a drop in consumer confidence, the National Retail Federation predicts an increase in holiday spending will lift retail sales through the end of the year.
Junk Food Clothing will think big when it opens its first flagship store.
There's a lot of anxiety over the economy, but shopping centers are reporting strong business.
Junk Food Clothing, the 15-year-old pop-culture, graphic T-shirts and basics company, will open a 2,777-square-foot flagship store on LA's Abbot Kinney in early 2014, according to a statement from commercial real estate firm Blatteis & Schnur.
High-profile contemporary brands Helmut Lang and Theory will open stores in Los Angeles' exclusive Brentwood enclave in Spring 2014.
Volcom, one of the major core sports brands based Orange County, Calif., is bringing its retail back to Los Angeles County.
Becoming one of the city's most popular shopping streets
Urban Outfitters Inc. is expanding its store in Los Angeles' Westwood Village and making it into a flagship, said Topa Management Co., the landlord of Urban Outfitters' larger Westwood space.
Apparel retailers, short on new fashion trends and coping with warm weather, reported weak sales in September.
Wall Street analysts forecast weak sales for September, and teen retailer Zumiez Inc.'s performance did nothing to change the soft forecast.
Six years after launching flash-sale site HauteLook, Adam Bernhard is leaving the company as its chief executive officer. He will remain an adviser.
El Segundo, Calif.–based JustFab Inc. is launching two new celebrity-driven collections. The subscription-based e-commerce site has partnered with actress Kate Hudson on Fabletics, a new line of athletic apparel and accessories inspired by Hudson's active lifestyle.
Uniqlo, Japan's leading specialty store, seems to be opening everywhere but Los Angeles.
Halloween sales forecast