RETAIL
By Andrew Asch | October 19, 2017
Los Angeles County Economic Development Corp. has put in a formal bid to e-commerce giant Amazon.com to build its second corporate headquarters in Los Angeles County.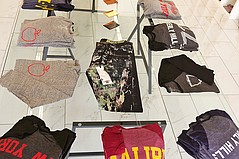 A new bricks-and-mortar store is the center of Patrick DiLascia's new fashion venture.
When Michael DeVirgilio and Cory Baker were figuring out whether they wanted to acquire the BCBGMaxAzria label and its sister brands, they quizzed retailers about whether they were still willing to carry the decades-old brands in their stores. They were happy to find that the labels weren't on life support yet.
Only four months after filing for Chapter 11 bankruptcy protection, Bachrach men's stores is expected to emerge from bankruptcy by the end of August with 15 stores intact.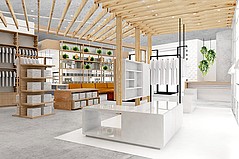 Fred Segal is moving along toward a fall 2017 opening—perhaps in mid-September—for its new flagship in West Hollywood, Calif., located near the Sunset Plaza high-end retail enclave.
July sales beat forecasts, according to market-research firm Retail Metrics.
Sears has run a department store and an auto center at the northeast end of luxe retail center South Coast Plaza in Costa Mesa, Calif., for 50 years.
With a new president in the White House, U.S. fashion manufacturers and retailers said their biggest concerns this year are about new trade barriers going up that would restrict apparel imports.
Trade shows and runway shows have been looking to produce extra revenue streams for their vendors.
Retailers might give the 2017 Back-to-School season an "A."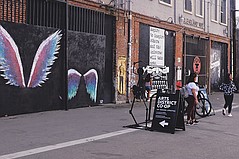 Every major city has an "anti-downtown," said Sam Brownell, principal and partner of property developers Blatteis & Schnur Inc.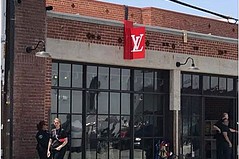 A pop-up shop for a highly anticipated Louis Vuitton X Supreme capsule collection has shuttered after Los Angeles Police dispersed a large crowd in front of the pop-up shop at 4:30 a.m. on July 7.
Two big television shopping cable networks will now be one.
Some retailers saw June gloom. Some experienced a positively sunny June.
After 18 years selling contemporary women's fashion in Australia and New Zealand, the Gorman brand opened its first U.S. store in West Hollywood, Calif., recently.
Bobby Kim built a community with blogs featuring a running commentary on the state of streetwear, hip-hop, rock, politics, travel, food and whatever else grabbed his attention.