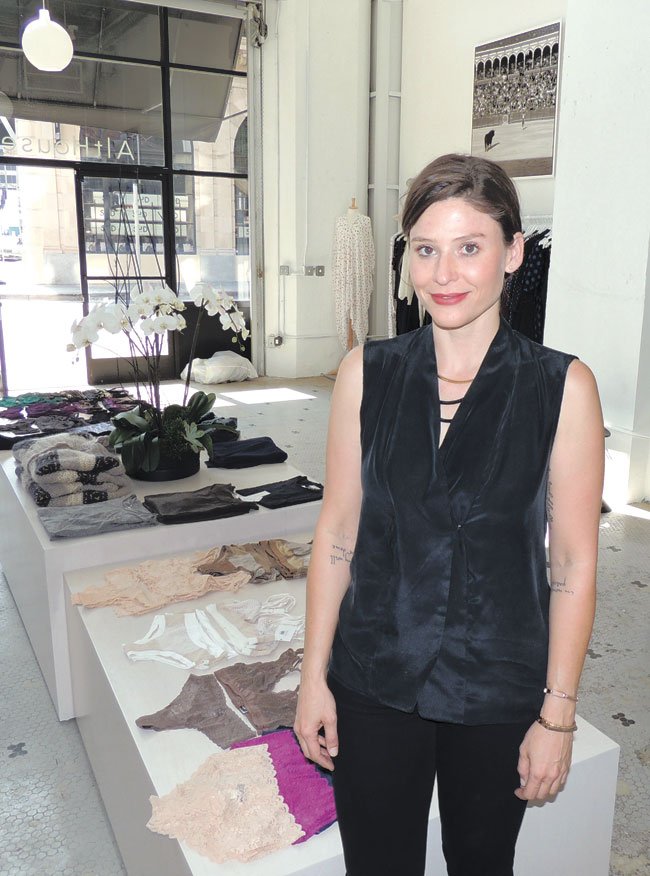 RETAIL
By Andrew Asch | October 16, 2014
After working as a senior buyer at American Rag, a head designer at Joe's Jeans and a director of merchandising at Planet Blue, the next step for Jennifer Althouse was to open a high-end, multi-brand women's boutique in downtown Los Angeles.
After opening a 15,000-square-foot Las Vegas emporium on March 28, Los Angeles–headquartered boutique chain Kitson is on the move again.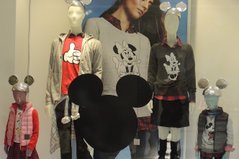 With a performance by Taiko drummers, Larry Meyer, chief executive officer of Uniqlo USA, opened the doors of the Uniqlo emporium on Sept. 5 at South Coast Plaza retail center in Costa Mesa, Calif.
The Back-to-School season made business surge in August, according to the International Council of Shopping Centers.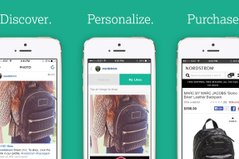 After a decade of building audiences and communities, many think that social-media sites should be able to transform into a giant cash register.
For more than 30 years, Bebe Stores Inc. has cultivated a niche as the mall-based clothier for the woman who loves nightclubs and la dolce vita, but during a Sept. 4 conference call, Jim Wiggett said that his company planned to expand its offerings beyond clothes for going out.
The Wet Seal Inc. will start the Back-to-School season under new leadership with the Foothill Ranch, Calif.–based retailer's second major change in 18 months.
Hudson Yards, the mixed-use $20 billion development on the west side of New York's Manhattan borough, will have a high-profile anchor when Neiman Marcus opens its first New York store in the center in 2018.
The Wet Seal Inc. announced on Sept. 3 that John D. Goodman, who has served as the Foothill Ranch, Calif.–based retailer's chief executive officer since January 2013, will leave the company and be replaced on Sept. 8 by Edmond Thomas, who is returning to Wet Seal for a second term.
Pacific Sunwear of California reported a 0.3 percent increase in same-store sales for the second quarter of its fiscal 2014 year.
Guess? Inc. reported that its net earnings dropped 50.5 percent for the second quarter of fiscal 2015 and that it will be closing stores.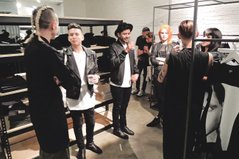 On Aug. 14, a big nightclub-ready crowd showed up for an opening-night party to celebrate the new store, which is the second Oak to open in Los Angeles.
Australian surfwear giant Billabong International Ltd. announced on Aug. 20 that it will sell its e-commerce businesses, Swell.com, headquartered in Irvine, Calif., and SurfStitch.com, which is based in Australia.
Gap Inc. plans to tap into the purchasing power of 1.2 billion people in India with the debut of 40 franchised stores that will open next year.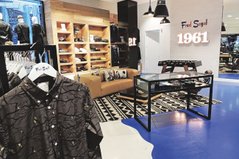 Fred Segal, a pioneer and landmark of Southern California's boutique scene, will take its first bow outside of Los Angeles County.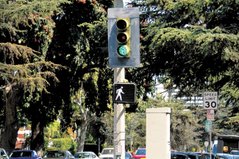 August 14, 2014
|
By By Alyson Bender
Off the beaten path and unfamiliar to most tourists, Montana Avenue is a 10-block stretch on the north side of Santa Monica, Calif., where locals lead active lifestyles and like to shop local. With an even balance of corporate retailers and independent boutiques, most shops cater to an upscale crowd, as reflected by the surrounding neighborhood.