RETAIL
By Andrew Asch | November 13, 2014
Economic indicators point toward an increase in sales, 4.1 percent, for the upcoming winter holiday season, Kimberly Ritter-Martinez, an economist for the Los Angeles County Economic Development Corp., said during a 2014 holiday retail panel at the Glendale Galleria mall in Glendale, Calif., on Nov. 13.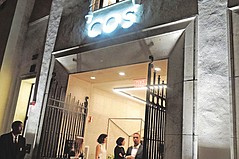 COS—an H&M division that offers contemporary fashion for women, men and children—opened its first U.S. store Oct. 30, in Beverly Hills, Calif.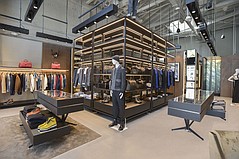 With fingernails painted Halloween black, twins Dean and Dan Caten of the DSquared2 designer label swept into Beverly Hills Oct. 28 for the grand opening of their first U.S. boutique, at 461 N. Rodeo Drive.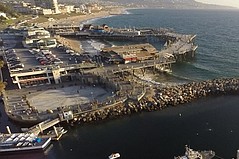 There's going to be a yearlong wait until anything can happen with The Waterfront, a $300 million renovation of the pier area in Redondo Beach, Calif.
Through booms and tough times of the past decade, the Golden State's clothiers have grown steadily, according to data from the San Francisco office of the Bureau of Labor Statistics.
American Rag Cie is taking its show to the world. The pioneering Los Angeles retailer announced that the company recently signed off on a licensing deal that will bring American Rag to Shanghai, possibly in the first half of 2015.
Sears Holdings is closing stores in the U.S., but the Hoffman Estates, Ill.–based retailer has yet to confirm the actual number of closures planned.
San Francisco–based Gap Inc. signed deals to open Old Navy stores in six countries in the Middle East next year.
Rick Mina, former chief executive officer and president of Foot Locker North America, was named president of Active Ride Shop, a 21-store chain headquartered in Rancho Cucamonga, Calif., that is devoted to action-sports brands.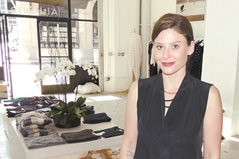 After working as a senior buyer at American Rag, a head designer at Joe's Jeans and a director of merchandising at Planet Blue, the next step for Jennifer Althouse was to open a high-end, multi-brand women's boutique in downtown Los Angeles.
The Wet Seal Inc. announced on Oct. 14 that it would eliminate 78 jobs as part of the beleaguered retailer's cost-savings plan.
September looked good for retail sales, according to the International Council of Shopping Centers.
Economists for the NRF, the largest retail trade group in America, forecast good business for the crucial holiday season. NRF released a forecast on Oct. 7 that predicts sales in November and December will increase 4.1 percent to $616.9 billion.
Glenn Murphy, Gap Inc.'s chief executive officer and chairman, announced his resignation from the company on Oct. 8.
Expect a good Holiday season, according to a National Retail Federation forecast.
Steven H. Benrubi, the long-serving chief financial officer of The Wet Seal Inc., resigned from the struggling juniors retailer.