RETAIL
By Deborah Belgum | April 17, 2014
In the next three years, Gap Inc. hopes its sales in China will reach $1 billion as it expands the number of stores located there and pumps up its omni-channel offerings.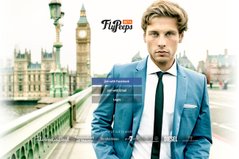 In April, Irvine, Calif.–headquartered men's shopping site FlyPeeps will open for business in the crowded market for e-commerce.
With 20 apparel, footwear, accessories and sourcing trade shows taking place in Las Vegas market at the same time in February, thousands of brands are competing for attention, and the ambiance can be thrilling, festive and, ultimately, exhausting.
Bebe Stores Inc. is just a year into its turnaround campaign, but media reports indicate that the publicly traded contemporary retailer is investigating a sale and going private.
For its 20th anniversary, Los Angeles–based fashion label Roar Clothing will open its first boutique. The two-story shop will be located at 1410 Abbot Kinney Blvd., at the corner of California Avenue, according to Deepak Vasandani, founder and chief executive of the label.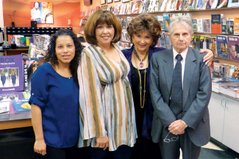 Fashion Bookstore founders Bill and Linda Golant sold the business to longtime employees Yolanda Bragg and Rina Castro.
Dutch brand Scotch & Soda opened a 2,700-square-foot store at 1340 Abbot Kinney Blvd. in 2013. In May, it is scheduled to open its first shop in Orange County at upscale shopping center South Coast Plaza in Costa Mesa, Calif.
French basics line Zadig & Voltaire opened a shop in West Hollywood, Calif.'s Sunset Plaza shopping district in 2006 but just started a growth spurt in the past year.
Los Angeles boutique chain Satine typically represents stylish fashions, and now it represents cute in its new store, Satine Kawaii.
After nearly 25 years on the same section of Robertson Boulevard, the well-known Jami Lyn Clothes store is moving one block south, which technically moves the store out of Beverly Hills and into Los Angeles.
Despite a less-than-stellar holiday season, chief financial officers at retail organizations across the United States were upbeat about 2014, predicting a 5.1 percent increase in to­tal sales and a 4.8 percent increase in same-store sales.
On Feb. 13, Fast Retailing, the parent company of the popular Japanese clothier, announced that it will open Uniqlo stores this fall in top malls South Coast Plaza in Costa Mesa, Calif. and Beverly Center, a mall owned by Taubman Centers in Los Angeles.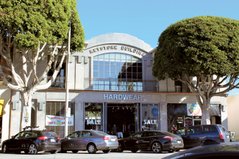 February 11, 2014
|
By By Alyson Bender
Tucked away in the midst of the hustle and bustle of Los Angeles, Larchmont Boulevard is a friendly street with a small-town feel.
Extreme weather made the traditionally low sales month of January even tougher for retailers. However, businesses rallied, said the International Council of Shopping Centers, and sales increased 3.5 percent, according to its tally of comparable-store sales.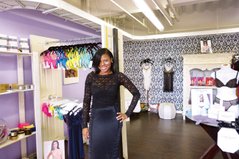 When Tray Hayslette decided to open a lingerie store in Southern California, she chose a space on Main Street in downtown LA.
Vestar, a privately held real estate company headquartered in Phoenix, recently announced plans to acquire and redevelop regional mall The Village at Orange in Orange, Calif.