RETAIL
By Andrew Asch | November 19, 2015
In California, Macy's will be unveiling huge remodels of some of its stores.
Pacific Sunwear of California a decades-old retail chain that specializes in action sportswear and fashion items, had a tough second quarter.
Nike Inc. opened one of the biggest shops in its fleet of stores, stretching out over 31,000 square feet at The Grove retail center in Los Angeles.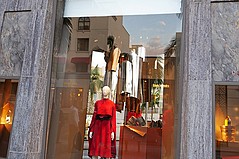 The Salvatore Ferragamo fashion house reopened its Rodeo Drive boutique with a gala party attended by movie stars, athletes and other members of the glitterati.
The surfwear maker hit the financial waves and wipes out.
Many retailers missed their forecasts for their August comp-store sales. Sales for U.S. retailers were down 0.9 percent in an index compiled by Retail Metrics, a Boston-area market-research company.
Going out of style soon: credit cards with magnetic stripes.
After 18 months running a JET John Eshaya specialty boutique near Los Angeles' Fairfax District, founder John Eshaya confirmed that he will move the shop to the upcoming The Village at Westfield Topanga.
Since e-commerce business started skyrocketing nearly a decade ago, bricks-and-mortar retailers have wondered how they could inject the best of the e-commerce experience into physical stores.
According to the National Retail Federation's Back-to-School Spending Survey, families are halfway through their shopping lists and may be waiting for prices to drop before buying more.
The city of West Hollywood, Calif., approved America's only municipal fur ban in 2013, and the ban survived a challenge in federal court in 2014. However, the final word has not been said on the law. The West Hollywood City Council unanimously passed an amendment to the ban on Aug. 17.
August 20, 2015
|
By By Alyson Bender
Assembly—an independently owned retailer, eponymous designer brand and Council of Fashion Designers of America member—opened a second location, in Los Angeles, earlier this year.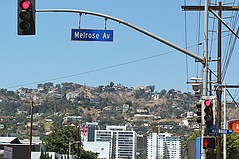 August 13, 2015
|
By Alyson Bender
Stretching from La Cienega to Fairfax, the iconic retail area along Melrose Avenue in the heart of LA has been a shopping destination for celebrities, tastemakers and tourists seeking out cutting-edge, fashion-forward contemporary styles.
San Francisco–based e-commerce retailer Stitch Fix uses big data, or a computer algorithm, to pick the perfect top or pair of jeans for its thousands of clients.
After guiding The Wet Seal LLC through a tumultuous period, Ed Thomas announced he will leave the company on Aug. 10, his successor, Melanie B. Cox, a veteran retailer and Wet Seal board member, will succeed Thomas.
Retail sales generally disappointed in July, at the beginning of the important Back-to-School season, said Ken Perkins of market-research group Retail Metrics.