RETAIL
By Andrew Asch | August 9, 2018
Ron Herman has spent his career introducing some of the world's most famous denim brands from his self-named Ron Herman store, which for decades has been a pioneer in the Los Angeles boutique business.
Ntwrk, a video-commerce channel, was recently announced as the next project for Aaron Levant, the entrepreneur who founded the Agenda trade show.
May retail sales results beat forecasts, said Ken Perkins of Retail Metrics, a market-research firm.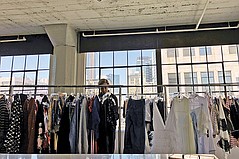 A comeback for Wet Seal is being assembled in a 1,800-square-foot industrial work loft in downtown Los Angeles.
Consider Los Angeles' Studio City enclave the backyard of the entertainment industry, said Fred Levine, the co-owner of the M.Fredric boutiques.
Guess? Inc. is an apparel brand synonymous with the cool California lifestyle, but most of its sales are now done in Europe and Asia.
Running a discount store chain is turning out to be very profitable these days.
Rumors are swirling that private-equity firm Golden Gate Capital might be doing a little matchmaking for two of its brands that it owns.
The tried-and-true formula of trendy casual wear at a bargain price was the right formula for Old Navy, a division of Gap Inc.
Planet Blue, the retailer that carries young contemporary fashion, has named Eddie Bromberg to be its new chief executive.
After wholesaling its brands to retailers that range from Pacific Sunwear to Zumiez, The Leverage is opening a new boutique in Los Angeles.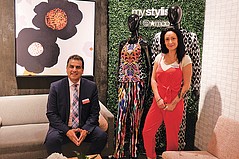 As the retail world turns to keep customers walking through the doors, Macy's is banking on a new store concept, new technology and updated looks to its traditional stores to entice customers to keep on shopping.
After 15 years at the luxury label known for its women's knit suits, Bruce Fetter has retired as St. John Knits' chief executive officer, president and chief operating officer. He has been replaced by Eran Cohen, who joined the company May 1.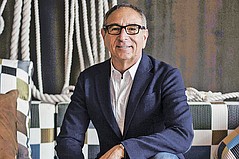 Ron Robinson said the late 1960s were an exhilarating time to be in the retail business in Los Angeles.
The National Retail Federation said that retail sales in April showed a 2.8 percent year-over-year increase in the U.S retail market, excluding auto sales, gasoline stations and restaurants.
Almost one year after juniors retailer Wet Seal was acquired by investment firm Gordon Brothers, the now online-only retailer announced a new collaboration called Niki + Gabi for Wet Seal.