RETAIL
By Deborah Belgum | May 19, 2016
After reporting dismal sales for its first quarter, Gap Inc. announced it is closing all 53 of its Old Navy stores in Japan and 75 Banana Republic stores in mostly overseas locations as it concentrates on other geographies.
Bebe Stores Inc. Founder Manny Mashouf is taking the reins of the struggling mall-based women's retailer, it was announced on Feb. 19. He also announced a 14.6 percent job cut in the company's design, merchandising and production division.
Casino magnate Steve Wynn announced new retail development Wynn Plaza, a 75,518-square-foot retail center scheduled to make its debut on the Las Vegas Strip by Fall 2017.
Saks Fifth Avenue opened its first store in Canada on Feb. 18.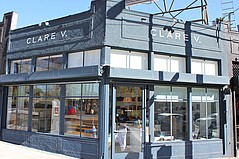 February 18, 2016
|
By Alyson Bender, Contributing Writer
Reflecting the all-embracing community surrounding Sunset Junction, Silver Lake's boutiques boast an eclectic mix of merchandise that bears the common denominator of quality.
Call it the end of an era for Los Angeles boutique retail. Diane Merrick announced last month that she was closing her 45-year-old, self-named Diane Merrick boutique. Most likely, she is the last of her pioneering generation of boutique retailers to close operations.
Michelle Lam calls it "nomadic retail." A trailer outfitted with a boutique will bring her e-commerce lingerie brand True&Co. to cities across the United States this year.
For 18 months, People's Project LA has been selling its sweaters, dresses, dusters, rompers and everything fashionable through its website.
Despite an uncertain economic beginning to the year, the National Retail Federation is forecasting that retail sales will be up 3.1 percent this year, which is slightly better than the 10-year average of 2.7 percent.
NRF forecasts retail sales to be up 3.1 percent in 2016.
Retailers typically regard January as a clearance month, a period of time to slog through while focusing on the important business of upcoming Spring fashion. However, January did not start the year with much cheer.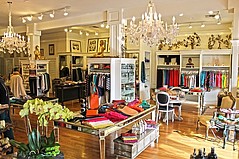 After 45 years running a boutique selling cashmere, jeans, china and antiques to generations of Los Angelenos, Diane Merrick is closing her namesake boutique. On Jan. 28, she announced the closing sale for the Diane Merrick boutique at 7407 Beverly Blvd., near Los Angeles' Fairfax District.
The fashion students at the Otis College of Art and Design had a special assignment last year: Put together a collection of plus-size work outfits that will be sold at Lane Bryant stores.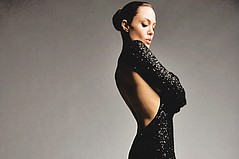 It's an era marked by retailers closing stores and scaling back, but Mark Zunino, a Beverly Hills, Calif., couturier, unveiled a 5,500-square-foot atelier with a staff of 40 people.
The California Market Center showroom building in the Los Angeles Fashion District reorganized its retail relations department in early January.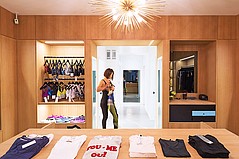 Los Angeles' exclusive Brentwood neighborhood is the address to many fitness businesses, but there were no multi-line boutiques offering the best activewear styles, said Natalie Fritz, a partner and the "N" in Sweat NSK.