RETAIL SALES
By Andrew Asch | January 13, 2017
The National Retail Federation says retail sales beat its own holiday prediction.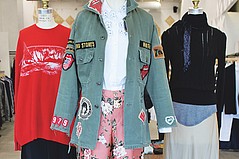 Loyal longtime customers and heavy foot traffic continue to make West Third Street a retail destination in Los Angeles. Retail owners recently saw a street-wide hike in rent but still report steady business on the thoroughfare runway between La Cienega Boulevard and Fairfax Avenue in the heart of Los Angeles.
A fire in Gap Inc.'s Fishkill, N.Y., distribution center proved devastating to the retail giant. Because of the Aug. 29 fire, Gap's October 2016 same-store sales declined 1 percent, according to a statement from the San Francisco–headquartered company.
This summer, Two Rodeo Drive—the tony Beverly Hills shopping destination that looks like a faux European thoroughfare—set up an exhibit with Galerie Michael of 12 Salvador Dali sculptures that attracted hundreds of thousands of people.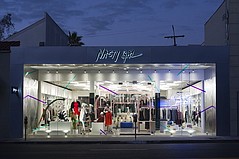 Nasty Gal, the Los Angeles online shopping site founded in 2006 by Sophia Amoruso, files for Chapter 11 bankruptcy protection with millions in debt.
After Christmas, 13 American Apparel stores will be closed in Great Britain.
Caleb Lin, the executive vice president, buying director, and men's buyer of prominent retailer American Rag Cie, announced in a Nov. 4 email that he will be leaving the high-end, influential fashion company.
A month before shopping officially starts for the winter holidays, some retailers reported that their sales jumped in October.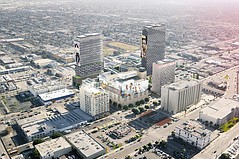 The Reef Project, formerly known as the LA Mart showroom building, plans on a major expansion.
After 15 years working at Gap Inc., Sabrina Simmons is stepping down from her job as executive vice president and chief financial officer.
Hot Topic Inc., the mall retailer known as a purveyor of music and pop-culture clothes and gifts, announced that it acquired Her Universe, a brand specializing in fashion and accessories for female science fiction and fantasy fans.
Trina Turk, the contemporary lifestyle designer known for her bright colors and mid-century–inspired prints evoking a resort vacation, is opening her 12th store next February in the Larchmont Village area of Los Angeles.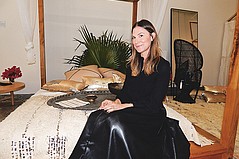 At a time when many people are shuttering stores and heading to e-commerce sites to sell their collections, Los Angeles designer Heidi Merrick is making a splash with her very first retail outpost.
Halloween will be sweet, not spooky, according to a survey from the National Retail Federation, the trade group headquartered in Washington, D.C.
In the fast-changing world of Los Angeles boutique retail, the red, white and blue logo of Fred Segal has been an icon for decades, but a recently filed lawsuit might decide whether the famous sign can stay or must go at the first Fred Segal store opened on Melrose Avenue.
In an old brick building, The North Face has opened a new concept store, tapping a spot right near Jackson Square in San Francisco.