RETAIL
By Andrew Asch | November 13, 2014
Economic indicators point toward an increase in sales, 4.1 percent, for the upcoming winter holiday season, Kimberly Ritter-Martinez, an economist for the Los Angeles County Economic Development Corp., said during a 2014 holiday retail panel at the Glendale Galleria mall in Glendale, Calif., on Nov. 13.
For 15 years, Erica Dee Thomas believed that success for her series ofboutiques, came from being community fixtures, places where fashion people could gather. Now she believes the path to success goes through her clients' doorsteps.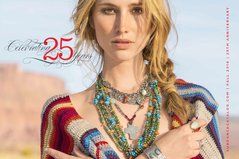 The Sundance Catalog is celebrating its 25th anniversary this year with a series of one-of-a-kind products and a sweepstakes drawing for an all-expenses-paid trip to the Sundance Resort in Salt Lake City.
The Wet Seal Inc. created a new position, chief digital officer, to increase its e-commerce, which is one of the brightest spots if its business.
Cities all over California are discussing or taking legislative steps toward raising minimum wages, which could add a few more dollars to sales staffs' paychecks—or drive retailers out of business, depending upon whom you ask.
From recommendation algorithms to drones, Amazon.com and other major e-commerce sites branded themselves as the go-to places for new retail tech and convenience, but Macy's Inc. and other big mall companies are pushing back.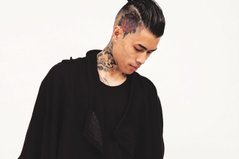 Independent, multi-line retailer The Celect prides itself on its diversity and trying out new ideas, but some things don't seem to change this six-month-old boutique.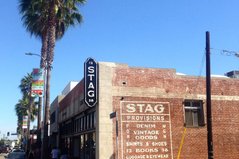 Abbot Kinney Boulevard has become one of Los Angeles' top fashion streets—a place where unique brands from Los Angeles, New York and around the globe go to make a statement. But the latest boutique on Abbot Kinney hopes to give the street an Austin point of view.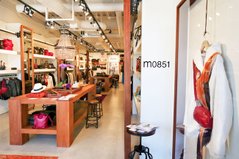 Since 1987, Montreal brand M0851 has been making leather jackets and bags for men and women in a workshop in Montreal. Other than its New York shop, it had no other branded stores in the United States—until now.
In 2015, the French retailer intends to open a location for his avant-garde-inspired boutique, L'Eclaireur, in Los Angeles, according to a spokesperson.
On Oct. 10, Salvatore Ferragamo is scheduled to unveil a redesign of its boutique in Los Angeles' Beverly Center, according to a Ferragamo statement.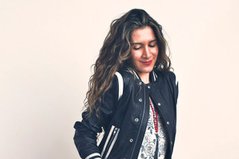 September 18, 2014
|
By By Alyson Bender
In Spring 2011, Leylie Aghili made a bold move, opening a bricks-and-mortar store at a time when economic stability was uncertain.
The city of West Hollywood, Calif., passed the first municipal fur ban in the United States in 2013, and since then the ban has been the subject of legal action.
Twitter's move into business has been anticipated for more than a year, and on Sept. 8, it became official. The social-media site unveiled a "buy" button, which will allow people to make online purchases without leaving the site.
Boston-headquartered construction company Shawmut Design and Construction has worked on many projects on iconic shopping street Rodeo Drive over the years, including the building of shops Tory Burch, Tom Ford and Jimmy Choo.
A week after juniors retailer Wet Seal Inc. announced that Ed Thomas would return as its chief executive officer, Thomas presided over a conference call with Wall Street analysts on Sept. 10.