RETAIL
By Andrew Asch | July 23, 2015
National Retail Federation, a retail trade group based in Washington, D.C., has lowered its 2015 retail sales forecast to 3.5 percent growth compared with a previous growth forecast of 4.1 percent.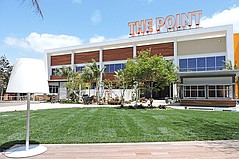 Planet Blue, Lucky Brand and Michael Stars are scheduled to open stores at The Point, Los Angeles County's newest retail center, which is scheduled to take a bow on July 30.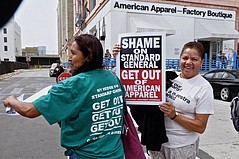 In more legal shots fired in the ongoing battle over control of American Apparel, the dismissed clothing company's founder has filed two lawsuits in less than one week accusing American Apparel and hedge fund investor Standard General of defaming his character in false accusations and letters.
When looking for a new senior general manager for its high-profile Glendale Galleria retail center in Glendale, Calif., General Growth Properties picked a man working for its rival Simon.
L Brands, the parent company to Victoria's Secret and Bed, Bath and Beyond, and Steinmart, an off-pricer, reported same-store declines of 1 percent and 1.5 percent, respectively. Gap Inc. will report its April sales on May 11.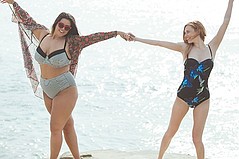 May 7, 2015
|
By Alyson Bender
Online retailer ModCloth has been defying bricks-and- mortar retail with more than $100 million in annual revenue with its online business model, but that's about to change.
Chris Baccus was appointed to be the senior vice president of digital marketing for Caruso Affiliated.
Ground was broken on a major retail development, Vermont Entertainment Village, in a formerly blighted area of South Los Angeles on April 29.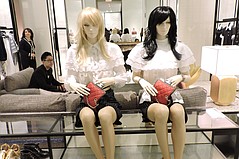 South Coast Plaza redesigned Chanel boutique is intended to feel like the Paris apartment of Coco Chanel, the legendary founder of the Chanel fashion house.
Start-up e-commerce site Lyon + Post, headquartered in San Francisco's Financial District, is one of a number of companies that offers a don't-pay-upfront deal to its shoppers.
Headquartered in Los Angeles, Streddo said it will work with new designers, emerging designers and even some proven fashion brands looking to become more-fierce competitors.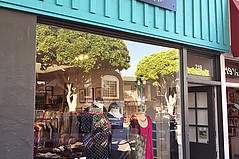 Bryce and Cecilia Cole opened independent boutique Coast Modern at 219 Main St. in Seal Beach, Calif., which is sandwiched between the port city of Long Beach and Huntington Beach, and gave itself the name Surf City.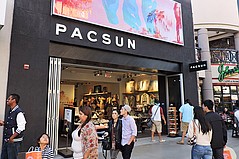 Pacific Sunwear of California made a gambit to stand out with its shop on the high-profile Third Street Promenade retail district in Santa Monica, Calif.
Three workers fired from American Apparel have filed a federal class-action lawsuit maintaining they were not given enough legal notice or severance pay before they were dismissed.
Philadelphia-headquartered Versa Capital Management LLC, announced April 15 that it completed its acquisition of troubled retailer The Wet Seal Inc. The deal for an undisclosed amount was approved by United States Bankruptcy Court for the District of Delaware on April 1.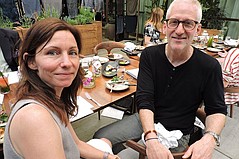 Fred Segal, a boutique compound best known for infusing a luxe sensibility in Los Angeles' casual lifestyle, is scheduled to open its first international location on April 17 in Tokyo—and it will be different from anything that the pioneering boutique concept has done, said Paul Blum, Fred Segal's chief executive officer.