RETAIL
By Andrew Asch | November 19, 2015
In California, Macy's will be unveiling huge remodels of some of its stores.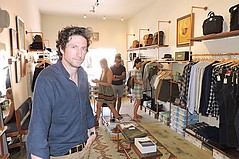 For Toby Burke Hemingway, there are enough high-end men's stores in Los Angeles. "We wanted stuff that was practical and affordable," he said.
Up until now, there have been only two COS stores in the United States—one in New York and one in Beverly Hills.
San Francisco–headquartered ModCloth has been one of the innovators in the pure-play e-commerce space, but the women's clothing retailer announced new angles to its way of doing business.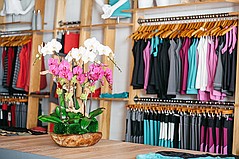 Yogasmoga, a relatively new New York-based yogawear chain, recently announced it would be adding a small fleet of stores in California as it revs up its expansion plans.
National Retail Federation, a retail trade group based in Washington, D.C., has lowered its 2015 retail sales forecast to 3.5 percent growth compared with a previous growth forecast of 4.1 percent.
eBay Inc., the San Jose, Calif.–based commerce platform is scheduled to spin off its PayPal division on July 17, and the two will operate as separate companies.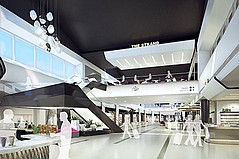 M.Fredric, the Los Angeles–area contemporary boutique chain, opens a store at the upcoming The Village at Westfield Topanga development this fall.
Retailers such as The Buckle Inc. and Steinmart Inc. reported what some analysts believed were surprise performances, and their respective same-store sales increased 2.4 percent and 1.9 percent.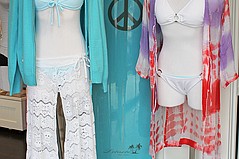 July 9, 2015
|
By By Alyson Bender Contributing Writer
Situated opposite the Pacific Ocean right off Pacific Coast Highway, the Malibu Country Mart is a relaxed lifestyle destination shopping spot for locals, celebrities, families and tourists.
Los Angeles e-tailer Revolve is setting up a weekly pop-up shop this summer in The Hamptons, the seaside Long Island getaway for many in the New York area.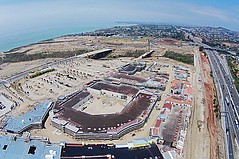 The Outlets at San Clemente, a more than 325,000-square-foot project in San Clemente, Calif., is scheduled to open in October. It is the first major retail project to be built in more than a decade in San Clemente, a well-to-do hub of South Orange County.
Craig Realty Group, which developed and manages the Desert Hills Premium Outlets and Citadel Outlets in Southern California, recently announced it would build an outlet retail center in San Clemente, Calif., devoted to off-price goods from well-known brands.
The Men's Wearhouse, a specialty men's apparel retailer headquartered in Fremont, Calif., announced on July 1 that Bruce K. Thorn was named executive vice president, chief operating officer.
The Los Angeles area will get a second helping of Zimmermann, the Australian luxury ready-to-wear and swim brand.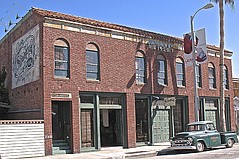 The Stronghold, which bills itself as Los Angeles' oldest clothing label, will be making some new moves.