RETAIL
By Deborah Belgum | September 8, 2016
After years of renovation and expansion, Broadway Plaza in Walnut Creek, Calif., officially reopened with 90 percent of its space leased.
In the last decade, the fine line between paid advertising and commentary has grown more complicated as social-media sites and fashion blogs become the norm for getting out the word about a new product.
After 57 years in business, Southern California sporting goods retail chain Sport Chalet is closing all stores and shuttering its online business.
Fred Hayman, the king of Rodeo Drive who put the Beverly Hills luxury street on the world shopping map, passed away on April 14. He was 90.
Coming off of months of declining sales in all its labels, Gap Inc. announced it was naming Sonia Syngal as Old Navy's new global president.
L Brands—the parent company of Victoria's Secret, PINK and Bath & Body Works—beat Wall Street estimates.
For decades, Main Street and Pacific Coast Highway in Huntington Beach, Calif., have been known as the Rodeo Drive of Surf.
Pacific Sunwear of California has not turned a profit in years.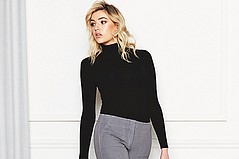 Eunice Cho always thought that chic office clothes were uncomfortable and too high maintenance. She wanted bottoms from her Los Angeles women's fashion line, Aella, to look like slacks but feel like yogawear.
Apparel and accessories manufacturers are optimistic that retailers will be having a good season in the upcoming months.
Planet Blue will take its sunkissed, California lifestyle to Manhattan's urbane SoHo neighborhood.
Judd P. Tirnauer was appointed to the positions of chief financial officer and executive vice president The Wet Seal LLC, the Irvine, Calif., women's retailer, which is staging a comeback.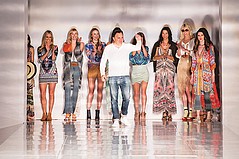 The Los Angeles–based Hale Bob label held a fashion show on March 17 at Style Fashion Week in West Hollywood, Calif. But Daniel Bohbot, the label's founder and owner, announced that he will add a direct-to-consumer element to all of his upcoming fashion shows.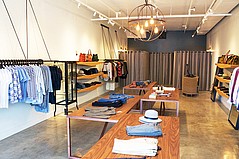 San Francisco Bay Area retailer Convert closed its Berkeley, Calif., shoe store last month and reopened it as a clothing store.
New offices, new staff and new merchandise, Wet Seal put its rebound on display.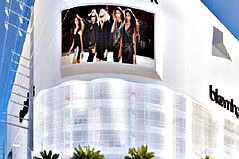 Beverly Center, one of Los Angeles' prominent retail centers, is scheduled to undergo a $500 million renovation.