RETAIL
By Andrew Asch | July 23, 2015
National Retail Federation, a retail trade group based in Washington, D.C., has lowered its 2015 retail sales forecast to 3.5 percent growth compared with a previous growth forecast of 4.1 percent.
Hudson's Bay Co. named Marc Metrick president of the company's Saks Fifth Avenue business, replacing Marigay McKee, who has left the company.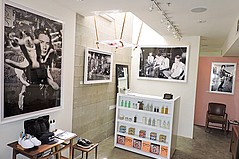 The once raffish Abbot Kinney Boulevard has become one of Los Angeles' most popular addresses for high-end boutique retail in the past few years.
In March, same-store sales for Gap's Old Navy Global division skyrocketed 14 percent. However, same-store sales for its Gap Global division declined 7 percent, and its Banana Republic Global declined 3 percent.
Since the beginning of 2015, Mike McGinley's European retail partners have been telling him that they cannot afford his West Hollywood, Calif.–based LASC line of men's activewear and swimwear—after years of selling LASC at their shops.
Simon Property Group, one of the biggest mall landlords in America, dropped its bid to acquire the Macerich Co., headquartered in Santa Monica, Calif., avoiding a possibly costly and lengthy proxy war.
E-commerce can bring out the worst in some shoppers, said Sandy Lew-Hailer, owner of the Seattle boutique Sandylew.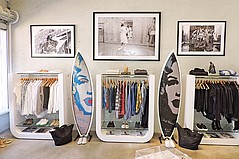 Malibu fashion has seen chic bohemian, surfer girl and premium-denim looks, but the profile of the sexy tomboy is rising.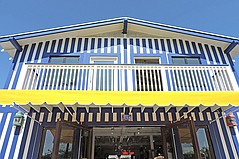 Single-brand boutiques increasingly dominate high-profile shopping street Abbot Kinney Boulevard in Los Angeles, but one of the newest boutiques on the street, Abbot Kinney Beach House, is a multi-brand shop.
Internet clothier Revolve recently announced that it has acquired Alliance Apparel Group, headquartered in downtown Los Angeles.
The board of directors for the Macerich Co. unanimously rejected an unsolicited bid from mall giant Simon Property Group Inc. on March 17. Simon made its "best and final" offer for Macerich on March 20.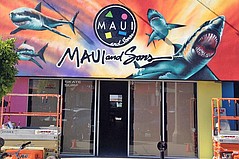 The Maui & Sons brand is taking on more surf in Los Angeles' Venice neighborhood.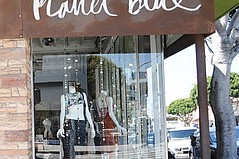 Planet Blue, the multi-brand boutique retailer steeped in West Coast beach culture and boho styles, will be taking its act nationwide.
February was tough for retailers. Freezing temperatures and winter weather kept shoppers inside their homes. There was a labor slowdown at ports on the West Coast, and after receiving a break from high gas prices during the fall, prices at the pump started climbing in February.
Noting that the retail industry is highly reliant on just-in-time delivery of goods, the head of the National Retail Federation said many retailers were economically hurt by the recent West Coast port problems and labor slowdowns that led to imported merchandise taking weeks and even months to be delivered.
Henry T. Segerstrom, developer of South Coast Plaza, the retail center which brought Rodeo Drive luxury to Orange County, Calif., died Feb. 20 at his home in Newport Beach, Calif. after a brief illness.