RETAIL
By Deborah Belgum | May 19, 2016
After reporting dismal sales for its first quarter, Gap Inc. announced it is closing all 53 of its Old Navy stores in Japan and 75 Banana Republic stores in mostly overseas locations as it concentrates on other geographies.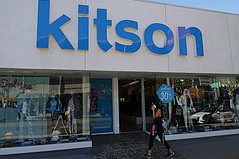 Kitson, the boutique chain that pioneered high-end shopping on Los Angeles' Robertson Boulevard and pop-culture retailing, is going out of business, according to a statement sent by the retailer's public-relations representative.
made a debut during the year.
The era of the computer-chip card was formally started on Oct. 1. On that day, banks and credit-card companies notified retailers that they would only be responsible for fraud losses on EMV computer-chip cards, which cannot be hacked by fraudsters, according to supporters of the technology.
2015 was the year of new beginnings for Wet Seal. After more than 20 years of acting as a public company, the Foothill Ranch, Calif.–headquartered juniors retailer went private.
Omni-channel was the tech buzzword of 2012. In 2015, the retail tech world was focused on "Big Data," or through feeding extremely large sets of data into computer algorithms, then finding trends and patterns, which might forecast what kind of denim consumers will purchase.
Retail sales are forecast to spike a week before Christmas, but until then many retailers face a period of doldrums waiting for consumers to show up at physical stores or online.
L Brands Inc. posted great sales on November, the start of the holiday retail season.
Pacific Sunwear's next high-profile line has almost nothing to do with surfboarding, skateboarding or action sports, which have been a focus for the Anaheim, Calif.–headquartered retailer with a fleet of 605 stores.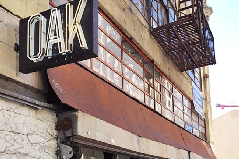 The founders of the high-end Oak stores, acquired by American Apparel two years ago, really want their stores back.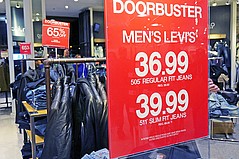 The first major shopping event for the 2015 holiday retail season is over and analysts say business was great for e-commerce, however it declined for bricks-and-mortar retail.
On Cyber Monday, the day American shoppers are expected to formally order Winter Holiday presents online, forecasts predict a dip in sales.
Prominent Los Angeles–headquartered boutique Kitson was sued by Vivienne Westwood on Oct. 2.
For more than five years, the RVCA brand has handled its urban side with a retail store on Fairfax Avenue close to Los Angeles' Mid-City neighborhood. The Costa Mesa, Calif.–based company recently opened a boutique for its beach culture side in Santa Monica, Calif. On Nov. 24, the company held a grand-opening party for its boutique at 2625 Main St. It is located a few blocks away from the Pacific Ocean, said Brian Cassaro, RVCA's vice president of marketing.
Forever 21 said it will be closing its 120,000-square-foot store in San Luis Obispo, Calif., in January and laying off scores of employees.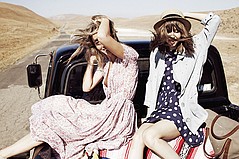 Christy Dawn's "Audrey" dress recently hit the racks at Free People, a division of Urban Outfitters Inc. But the Made–in–Los Angeles label also is looking to build a higher profile for its vintage-inspired styles by opening a boutique in a burgeoning retail neighborhood.