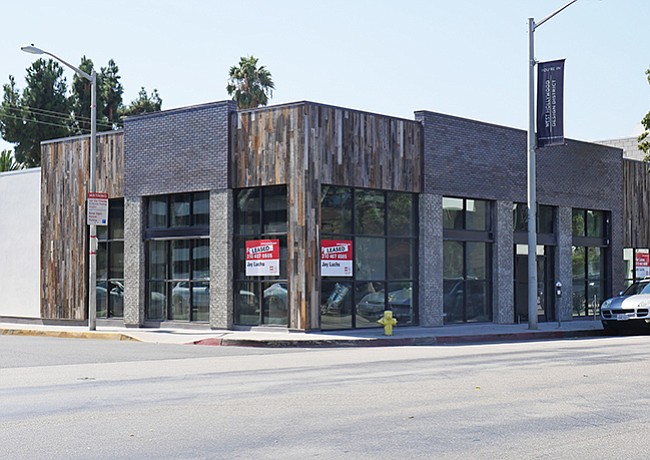 RETAIL
By Andrew Asch | September 22, 2016
Even in a challenging retail market, opportunity knocks for Los Angeles' shop owners. Entrepreneurs continue to open in the megalopolis's established retail neighborhoods, but they're also pioneering newer enclaves.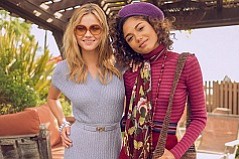 The Way We Wore owner Doris Raymond has launched a new e-commerce site featuring vintage and more recent pieces.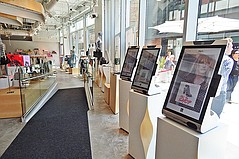 On May 26, WithMe took the wraps off its first permanent mall-based store, housed inside Santa Monica Place in Santa Monica, Calif., where an arsenal of high-tech gadgets is used to make shopping easier for customers and retailing more efficient.
ModCloth—the San Francisco–based online purveyor of its own clothing brand as well as an e-commerce site that offers an assortment of fashion, accessories, shoes and home décor from independent designers—has named Nicolas Genest as its chief technology officer.
After reporting dismal sales for its first quarter, Gap Inc. announced it is closing all 53 of its Old Navy stores in Japan and 75 Banana Republic stores in mostly overseas locations as it concentrates on other geographies.
Statistics show that during the first three months of this year, retailers were putting up more signs for special promotions than during the same period last year.
All of Gap Inc.'s retail chains showing negative same-store sales for April.
With Easter falling in March this year, retailers reported that April same-store sales dipped at many big clothing store chains that depend on the holiday to bring customers through the doors.
Retailer Fraser Ross, the founder of the retail chain Kitson, is returning to retail with Kitross, which is set to open in his original 5,000-square-foot space on Robertson Boulevard in Los Angeles.
April 21, 2016
|
By Alyson Bender, Contributing Writer
With the recent decision to increase California's minimum wage to $15 per hour by 2022, we asked industry watchers what they think the impact will be on the state's apparel industry—the largest manufacturing center in the U.S.
In the last decade, the fine line between paid advertising and commentary has grown more complicated as social-media sites and fashion blogs become the norm for getting out the word about a new product.
After 57 years in business, Southern California sporting goods retail chain Sport Chalet is closing all stores and shuttering its online business.
Fred Hayman, the king of Rodeo Drive who put the Beverly Hills luxury street on the world shopping map, passed away on April 14. He was 90.
Coming off of months of declining sales in all its labels, Gap Inc. announced it was naming Sonia Syngal as Old Navy's new global president.
L Brands—the parent company of Victoria's Secret, PINK and Bath & Body Works—beat Wall Street estimates.
For decades, Main Street and Pacific Coast Highway in Huntington Beach, Calif., have been known as the Rodeo Drive of Surf.