RETAIL
By Andrew Asch | June 15, 2015
Gap Inc. will close 175 stores, mostly in North America, including 140 stores which will shutter this year. A limited number of stores will be closed in Europe.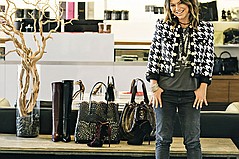 Retailers do business in a world where every sale counts, but since Elyse Walker started her self-named boutique more than 15 years ago, she tried to take a different sales angle.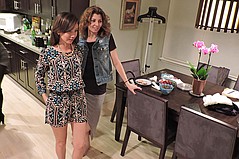 The executives of online shopping site Bungalow Clothing believe there is a new way of building an e-commerce business, and it means taking a page from one of the oldest playbooks in retail.
Retail sales will increase by 4.1 percent for the 2015 year, according to a forecast released on Feb. 12 by National Retail Federation, the Washington, D.C.–based retail trade group.
The ailing BCBG Max Azria Group, which has a mountain of debt, received a $135 million infusion of cash from Guggenheim Partners and other affiliated investors.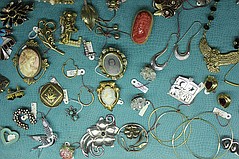 February 12, 2015
|
By By Alyson Bender Contributing Writer
Nestled between Glendale and Pasadena, Calif., Eagle Rock's retail scene is slowly but surely growing around the junction of Eagle Rock Boulevard and Colorado Boulevard. The community counts families and college students as the majority of its local residents, and retailers have found success in offering niche merchandising through artisan products, sourcing locally and maintaining a strong point of view.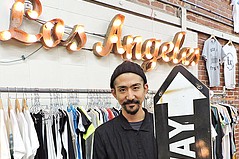 Ricky Takizawa is starting up a new division called Popfactory, which he forecasts will serve as the back office and the business support for a creative community of artists who can upload their designs to the website.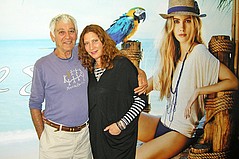 After 30 years as president of contemporary clothing label Michael Stars, Michael Cohen has stepped down as the head of the company, turning the job over to his wife, Suzanne Lerner. His title is now chairman of the board.
In December, Sears announced that it will close 235 locations around the country.
Nordstrom Rack, the off-price division of Nordstrom Inc., will be doubling its efforts in the area of Long Beach, Calif.
San Francisco–based retail giant Gap Inc. announced plans to shutter its online footwear-driven unit, Piperlime, by the end of the first quarter of fiscal year 2015.
When retail sales for the 2014 holiday season fell short of forecasts, many industry watchers declared the crucial shopping season a disappointment, but recent research indicates the season may have been better than first reported—and more good news may be on the way.
San Francisco-based retail giant Gap Inc., announced plans to shutter its online footwear-driven unit Piperlime by the end of the first quarter of fiscal year 2015.
eBay Inc. reported that revenue for its fourth quarter increased 9 percent to $4.9 billion. However, the San Jose, Calif.–based company is laying off approximately 2,400 of its employees, or 7 percent of its workforce.
Surf Industry Manufacturers Association, a trade group headquartered in Aliso Viejo, Calif., will honor venerable surf shops with the 2015 SIMA Surf Shop Gold Wave Award. The inaugural Surf Shop Gold Wave awards will be presented Feb. 12 at SIMA's Image Award Show at City National Grove of Anaheim, Calif.
The company announced on Jan. 21 that its headquarters in Los Angeles' Lincoln Heights neighborhood has gone solar. The retailer installed a 5.1-megawatt high-efficiency SunPower solar-power system.