RETAIL
By Andrew Asch | March 5, 2014
Retail sales increased slightly, 0.3 percent, during the last week of February but it won't shake the winter blues, analysts say.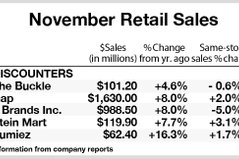 After mixed sales results were reported on Black Friday, which is the day after Thanksgiving and the official start of the holiday retail season, sales results for the entire month of November were announced, and prominent trade organization International Council of Shopping Centers said the month's sales missed forecasts.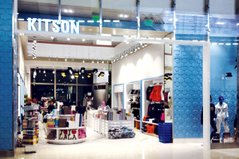 Boutique chain Kitson opened a 1,500-square-foot boutique in the Tom Bradley International Terminal of Los Angeles International Airport on Nov 26. A Kitson location also opened in LAX's Terminal 7 last year.
Los Angeles designer Trina Turk is hitting the retail trail again.
Los Angeles–based American Apparel opened a 645-square-foot shop-in-shop in the De Bijenkorf department store in Amsterdam.
Uniqlo's new chief executive officer for the United States comes directly from Los Angeles.
Colombian swimwear brand Ondademar took its West Coast bow last month on Los Angeles' Robertson Boulevard.
After opening stores in Santa Monica and Cabazon, Calif., earlier this year, Sanuk headed to Hawaii.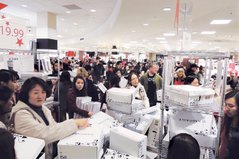 After a mixed Black Friday, Retailers are wondering how the crucial month of December will play out.
Malls were buzzing with shoppers on Black Friday, the traditional start of the holiday shopping season, but spending declined on the four day Thanksgiving Day weekend, according to a survey by prominent trade and advocacy group National Retail Federation.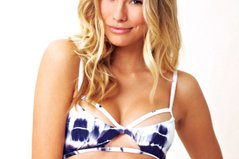 The boutique chain has introduced a private-label women's swim line called Blue Life Swim.
Two more retail nameplates have signed on to Figat7th, the downtown Los Angeles mall owned by Brookfield Office Properties.
This year is shaping up to be a banner year for off-price retailers, the market segment best known for selling clothes at 20 percent to 70 percent off full price.
When men's fashion label Best Dressed Monk opens its first boutique in Santa Barbara, Calif.'s exclusive Montecito enclave today, it hopes to give men a sartorial choice between fashion extremes.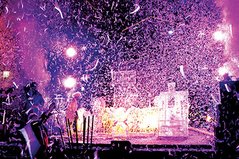 Rodeo Drive kicks off holiday season with fanfare.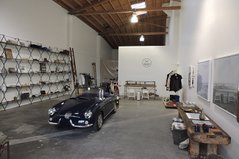 Apolis Common Gallery's sister store is a multi-brand shop