RETAIL
By Andrew Asch | February 20, 2015
Henry T. Segerstrom, developer of South Coast Plaza, the retail center which brought Rodeo Drive luxury to Orange County, Calif., died Feb. 20 at his home in Newport Beach, Calif. after a brief illness.
Rick Caruso, developer of The Grove and The Americana at Brand retail centers in the Los Angeles area, announced Nov. 25 that his company, Caruso Affiliated, closed escrow on Swarthmore Avenue in the wealthy enclave of Pacific Palisades in Los Angeles.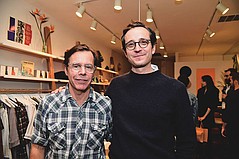 Spade started Sleepy Jones and on Nov. 20, he held a grand opening for a 650-square-foot Sleepy Jones boutique at 1318 Montana Ave. in Santa Monica, Calif.
Element, an Irvine, Calif.–based brand owned by Billabong International Ltd., announced on Nov. 24 the hiring of two European executives.
Beleaguered retailer The Wet Seal Inc. announced Nov. 24 that it hired a team to help the Foothill Ranch, Calif.–based retailer to look for "strategic and financial alternatives," which can be industry lingo for considering an array of new directions for the business, including a sale.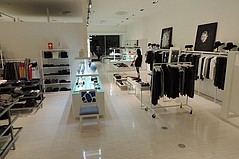 After almost 20 years of doing business in the well-off seaside city of Santa Monica, Calif., Ron Robinson was told to vacate his successful Ron Robinson shop at the landmark Fred Segal compound in May. The entire Fred Segal building at 500 Broadway was going to be torn down to make way for construction of a mixed-use building of residences and restaurants.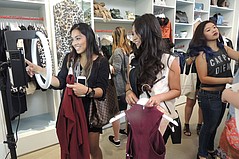 A line of fans and shoppers snaked around the corner of Melrose Avenue and N. Kilkea Drive in Los Angeles on the morning of Nov. 21 to take in the opening of the first physical boutique for Nasty Gal
Gap Inc. announced Nov. 20 that Jeff Kirwan was named global president for the Gap brand and Andi Owen was named global president for Banana Republic brand.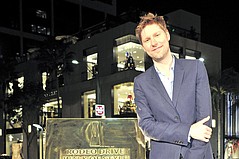 On Nov. 19, Christopher Bailey, chief executive officer and chief creative officer of Burberry, picked up his plaque from the Rodeo Drive's Walk of Style.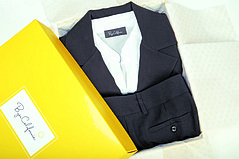 In December, the San Francisco–based company said it plans to open its first outlet store, which will be at the Outlets at Tejon in Tejon, Calif. The discount mall is a convenient stopping-off point for long-distance travelers driving north from Los Angeles through the San Joaquin Valley on Interstate 5.
The men's clothing line has sold at retailers such as Planet Blue, Kitson and Nordstrom in the past. By Black Friday, the traditional start of the holiday season, Tankfarm plans on opening a 1,300-square-foot boutique at the Americana at Brand retail center in Glendale, Calif.
Prominent e-commerce emporium Nasty Gal opened its first physical store Nov. 21 at 8115 Melrose Ave. in Los Angeles. The space formerly housed a store in the boutique chain Madison.
Pacific Sunwear of California Inc.'s marketing campaign, Golden State of Mind, will be expanding.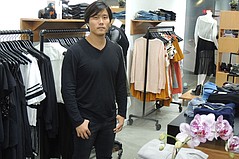 The Hyden Yoo brand opened its first fashion boutique on high-profile Los Angeles fashion street Abbot Kinney Boulevard earlier this month.
Prominent e-commerce emporium Nasty Gal confirmed that it will open its first physical store on Fri., Nov. 21, at 8115 Melrose Ave. in Los Angeles, the space formerly housed a location for boutique chain Madison.
Economic indicators point toward an increase in sales, 4.1 percent, for the upcoming winter holiday season, Kimberly Ritter-Martinez, an economist for the Los Angeles County Economic Development Corp., said during a 2014 holiday retail panel at the Glendale Galleria mall in Glendale, Calif., on Nov. 13.