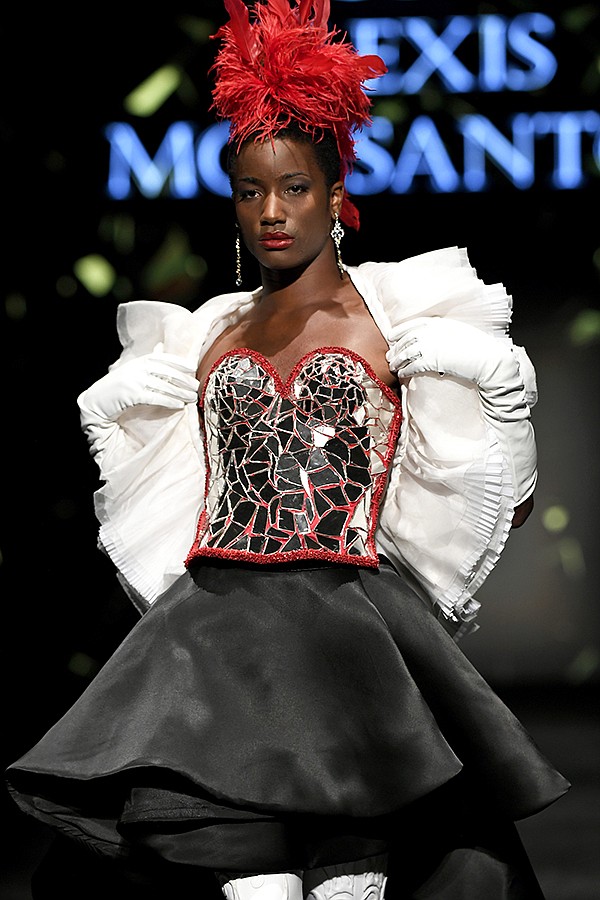 RUNWAY
By Tyler Shultz | March 31, 2022
The City of Los Angeles celebrated Los Angeles Fashion Week powered by Art Hearts Fashion upon its return to the L.A. runway March 17–20 and the debut of the Fashion Week Hub @ Fashion Techworks / New Mart March 14–18.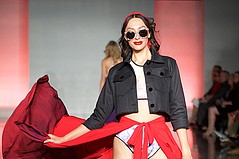 Woodbury University honored its fashion-design students by showcasing their impressive collections on May 1 at its 57th annual fashion show, this year called Odyssey, at the Petersen Automotive Museum in Los Angeles.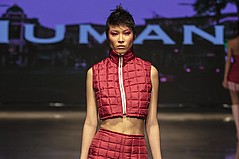 April 14, 2022
|
By Betti Halsell & Tyler Shultz
Los Angeles Fashion Week converted the Petersen Automotive Museum into a fashion destination March 31–April 2, where designers representing different scopes of innovation showcased their work. The runway took on different settings, defining a new narrative for fashion and design.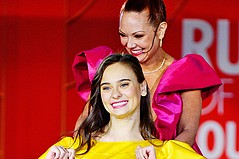 On March 8, Runway of Dreams, a nonprofit working toward inclusion for all in the fashion industry, hosted A Fashion Revolution at the Majestic Downtown in Los Angeles, focused on the latest styles and trends in adaptive fashion. The organization aims to bring awareness of adaptive clothing for people with disabilities to achieve one goal: change in the fashion industry.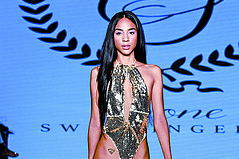 During its run July 8–11, Miami Swim Week Powered by Art Hearts Fashion showcased designers whose garments epitomized the atmosphere of the hot, provocative edginess for which the city is known.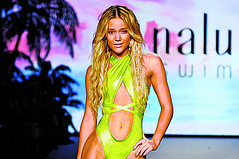 The Paraiso Miami Beach celebration of swimwear and resort fashion returned to its on-site schedule during Miami Swim Week, as industry insiders welcomed a long-awaited return to the beachside runway to become immersed in sun, surf and the business of selling swim.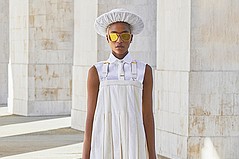 For his Spring 2021 ready-to-wear presentation, New York designer Thom Browne hosted a global event for Paris Fashion Week by producing a show filmed at the Los Angeles Memorial Coliseum.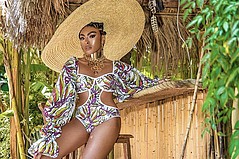 Leading a new fashion format, Claude Kameni's new LavieByCK swimwear brand launched with a Bali-inspired, Los Angeles–produced campaign and a Paraiso Miami Beach runway debut with The Diigitals.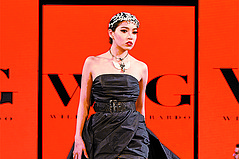 Artistic details dominated the runway during Art Hearts Fashion in New York as designers unveiled their prowess creating finery to reflect their visions for women's formalwear, men's suiting, casual pieces and everything in between.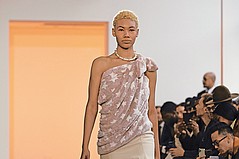 Named "From Grandma's Couch," the New York Fashion Week Autumn/Winter 2020-21 show by Kenneth Nicholson blended cultural references and featured elements that could be found in a living room from a bygone era.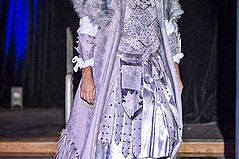 Los Angeles Trade Technical College recently started a Costume Technology Program to prepare students to make costumes for film, television and theater productions.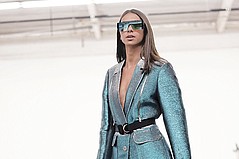 At the Oct. 10 FCI Fashion School student show, there was a wide exploration of fantasy-inspired looks. The event took place at the Phylm Studios event space near downtown Los Angeles and showcased styles of 11 students from the private fashion school, which teaches accelerated courses in fashion design and merchandising.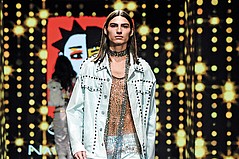 The Los Angeles Fashion Week production of Art Hearts Fashion saw the unveiling of Nathalia Gaviria's Spring 2020 collection for her NG Gold brand. Inspired by styles of the late 1990s and childhood playtime spent dressing her toys such as Barbie and Ken, the designer brought fun back into fashion.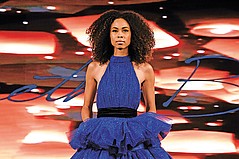 During New York Fashion Week, the Erik Rosete–produced Art Hearts Fashion unveiled its shows Sept. 5–8 at the Angel Orensanz Foundation on Manhattan's Lower East Side.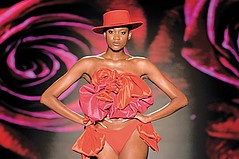 As designers, brands, buyers and influencers descended upon south Florida for Miami Swim Week, there was much competition for business on the trade-event circuit plus newcomers making it to the runway.
Previous Next