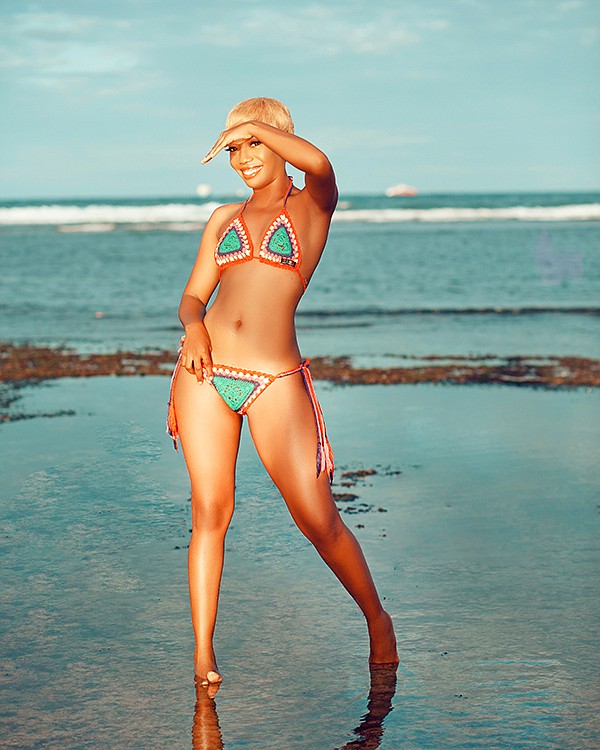 SWIM-SURF
By Dorothy Crouch | July 1, 2021
This season, the summer of 2021 will be held to high expectations as the beach bound and poolside loungers venture out for sand, surf, sun and showing off their swim fashions, such as this Yarn Movement look that was shot in Tanzania.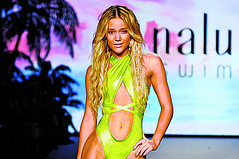 The Paraiso Miami Beach celebration of swimwear and resort fashion returned to its on-site schedule during Miami Swim Week, as industry insiders welcomed a long-awaited return to the beachside runway to become immersed in sun, surf and the business of selling swim.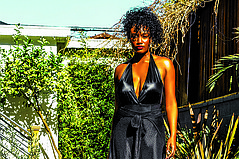 Artist Taylor Nassar understands the importance of employing art to heal mental-health challenges. As a young woman, Nassar struggled with her mental health and body image, eventually employing her artistic talents as a method to cope. The need to create evolved into Nassar's brand, Unify the Ties, a San Diego swimwear label that launched in 2017 and relied on the artist's inspiration from growing up near the beach, which yielded designs based on her own artistic works.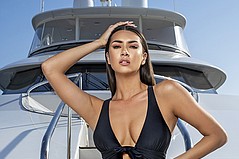 A devotion to luxury and sustainability drove Andréa Bernholtz as she launched her latest collection under The House of Christian Lacroix x Swiminista collaboration. The Yacht Life collection is a celebration of vibrancy through striking colors and flattering cuts yet maintains the Swiminista mission to ensure women feel confident when wearing the brand's pieces.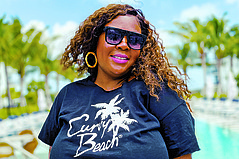 Former actor Elizabeth Taylor had seen enough resistance to sexier bikinis in the expanded-size swimsuit market to know that she wanted to change the narrative surrounding designs for curvier women.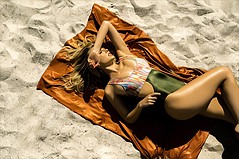 Dedicated to helping their clients feel comfortable in their own skin, San Diego brand Unify the Ties has been engaging in work to promote inclusivity and awareness.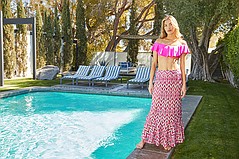 As the swim season draws near, Trina Turk looks forward to new beginnings this summer while consumers seek the brand's stylish options to enjoy sunny days.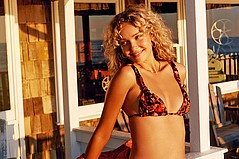 For years, Geneviève Andre de la Porte dreamed of bringing a sustainable, direct-to-consumer swimwear brand to market. She was originally scheduled to unveil Zonarch in March, but as state and local governments issued stay-at-home orders she thought it prudent to postpone the launch date, not the least because her sources for regenerated nylon fabrics had to close their factories, and other factories she worked with shifted gears to making personal protective equipment.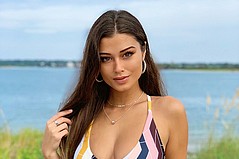 Andréa Bernholtz, founder of the Calabasas, Calif., Swiminista brand of women's swimwear, forecasted a post-pandemic boom as she prepared to roll out the second collection of her brand's collaboration line The House of Christian Lacroix x Swiminista.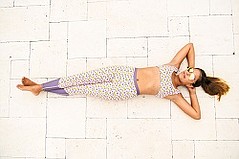 Upon unveiling its 2021 collection, swimwear brand Snapper Rock presented new patterns and greater sustainable efforts.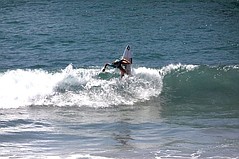 Surf-and-skate retailers have been riding one of the few silver-lined waves for their businesses in the midst of the COVID-19 pandemic. Many team sports have been discouraged as public-health groups and government officials recommend safe practices to slow the spread. Gyms and fitness studios have been closed, but consumers looking for a new outlet have been discovering board sports, which don't require being on a team or exercising indoors.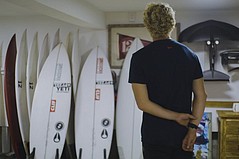 John John Florence, a two-time world champion surfer, recently announced that he was starting a new brand called Florence Marine X. Scheduled to launch for Spring 2021, Florence Marine X will offer men's apparel, board shorts, wet suits and other categories.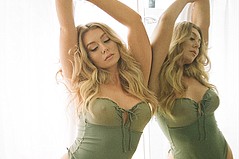 Growing up in Washington state, Amanda Fronckowiak always sewed clothes, aspiring to become a designer, but she didn't know on what category she wanted to focus. Fronckowiak might not have envisioned a swimwear-design future, but that changed during an internship in California prior to her graduation from Central Washington University.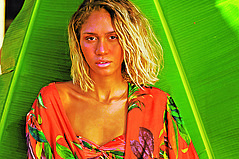 Born in Rio de Janeiro, Bromelia Swimwear maintains its Carioca roots after a move to Los Angeles, as customers seek joy in bright colors with fun patterns to elevate the summer mood.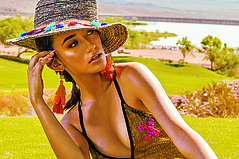 After learning the artistry of crochet from her grandmother's friend at the age of 12, Shantelle Brumfield found that this craft could create opportunities. A young entrepreneur by the time she entered high school, Brumfield—or S.LadyBug, which is the name she designs under—had developed a business bringing handmade goods to her classmates in Benicia, Calif.
Previous Next