TECHNOLOGY
By Deborah Belgum | April 10, 2014
Charming Charlie didn't launch its e-commerce site until seven months ago, years behind many of its competitors. But during its first two weeks of operation, the website was inundated with 700,000 visitors and 34,000 submissions in the gift-card giveaway contest.
Engaging customers, personalization and increasing conversion rates have become staple phrases for online
FDM4 America Inc. Gerber Technology.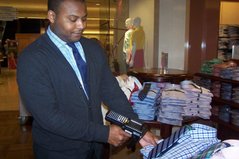 The goal seemed ambitious—even for a major retailer such as Macy's Inc.
TEXbase - The leading provider of Web-based product compliance named Wayne Huyard as chief executive officer.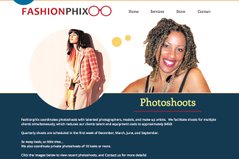 Paula Saunders last year started Fashionphix an online developer of virtual showrooms.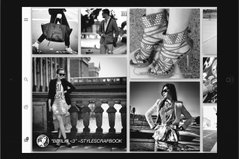 Fashion bloggers who post photos of their daily outfits on social-media platforms may earn a ton of "likes"
EdgeAX, a unit of Visionet Systems Inc.,announced its new apparel product life management (PLM).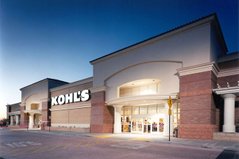 In order to deal with a growing online sales market, Kohl's Corp. is launching a new information-technology office in northern California.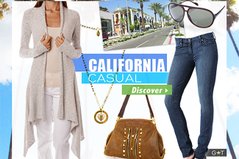 Get This Corp. wants to push television's possibilities.
Product safety, compliance and sustainability issues—including state and international regulations; import surveillance; and developing an efficient, cost-effective and reasonable testing program—will be discussed at an all-day seminar and workshop in Long Beach, Calif., hosted by American Apparel and Footwear Association.
Clovis, Calif.–based embellished-apparel resource Synergy 17 has created a macro for CorelDraw to help apparel designers resize rhinestone fonts for custom applications.
Burbank, Calif.–based Graphics One LLC formed a partnership with Metalnox, a Brazil-based maker of heavy-duty calendars and industrial heat presses.
Every apparel maker and retailer knows that technology these days is driving profit and efficiency.
Bridgewater, N.Y.-based Brother International Corp. is running a special 0 percent financing program on its GraffiTeeseries of digital garment printers.
As social media becomes more commonplace, a blurry line has formed between employees' permissible use of sites such as Instagram, Facebook and Twitter to discuss work-related issues and employers' policies regarding discussing company matters in online public forums.