TECHNOLOGY
By Alison A. Nieder | June 9, 2016
San Jose, Calif.–based enterprise resource planning (ERP) and omni-channel software provider NetSuite Inc. has a new solution designed specifically for apparel and accessories retailers.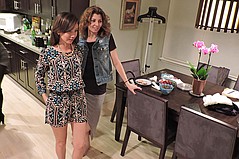 The executives of online shopping site Bungalow Clothing believe there is a new way of building an e-commerce business, and it means taking a page from one of the oldest playbooks in retail.
Barcelona-based fashion label Encuentro Moda is using YuniquePLM to streamline its product lifecycle management and provide a centralized platform for its operations in retail, design and manufacturing.
BM Merchandising Co. Ltd., maker of the Royal Blue brand of men's and juniors denim and knit apparel brands and a private-label producer, is replacing its legacy business system and software tools with Simparel Enterprise Solution.
To help streamline product development and improve speed-to-market, French label Petit Bateau selected Lectra Fashion PLM.
Like the massive data breach at Target in late 2013, the news last fall that a breach may have affected 56 million credit and debit cards at Home Depot made headlines, but according to EarthLink Chief Security Officer Peter Chronis, the number of data breaches in the last year was even higher.
In a survey released during the National Retail Federation's Big Show and annual conference in New York, the IBM Institute for Business Value found that consumers' growing enthusiasm for online shopping and "digital interaction with retailers" is not matched by their actual behavior.
For its third Customer Design and Innovation Center, or CDIC, Glendale, Calif.–based Avery Dennison's Retail Branding and Information Solutions unit (RBIS) looked to downtown Los Angeles' Arts District, where the branding, packaging and technology solutions company opened a 15,000-square-foot facility on East Third Street in September.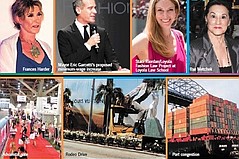 From the sale of trade show giant Advanstar to the high-profile federal raid on Los Angeles Fashion District businesses, 2014 was a year of surprises and contrasts.
International Checkout Inc., a Van Nuys, Calif.–based shipper, has carved a niche of managing international sales and fulfillment for retailers such as Bebe, Alice + Olivia by Stacey Bendet, Trina Turk, Joe's Jeans and Kitson. It recently announced that it would be working with high-profile boutique Ron Herman.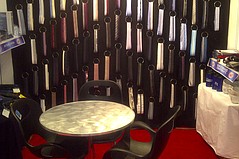 The international marketing director for QST Industries has a waistband wall, which is part of the Chicago-based company's trade show booth. But, inevitably, designers at trade shows will pull off examples of the custom waistband treatments they want to use in their own collections.
Unique Solutions Design Ltd., makers of the Me-Ality apparel size-matching service, which has been piloted at select Bloomingdale's locations, announced the opening of a California headquarters and a new chief executive officer, who will serve at the company's office in Santa Clara, Calif.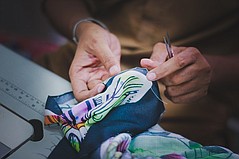 November 12, 2014
|
By Alyson Bender
Vida, a new e-commerce platform that launched Nov. 12, is channeling talent from around the world and using new direct-to-fabric technology to turn all forms of multi-media art to digital prints at the speed and ease that an at-home printer provides.
Los Angeles–based apparel ERP (Enterprise Resource Planning) software provider AIMS360 is expanding to the East Coast.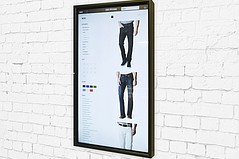 John Hazen thinks a lot of shoppers are put off by various retailers' experiments with omnichannel—in particular, the kiosks used in omnichannel-focused stores. These kiosks typically find uses ranging from viewing a brand's full collection to completing a sale. Retailers such as Staples use kiosks.
October 23, 2014
|
By By Mark Goldberg, Director of Western Region, NGC
One of today's hottest fashion trends is as much a part of the West Coast as sand, surf and sunshine—apparel that wears the label "Made in California."