TECHNOLOGY
| July 16, 2015
YuniquePLM, the software solution under the Gerber Technology umbrella, introduced an update to its product lifecycle management solution.
Le Tote is riding the wave that has spawned other rental e-commerce rental sites such as Rent the Runway and Bag Borrow & Steal. But the San Francisco e-retailer has carved out a unique niche for itself.
Levey's company, Stitch Labs Inc., headquartered in the San Francisco Bay Area, recently released a new platform for its online inventory program that has a focus on the fashion business.
June 12, 2014
|
By By Roy Shurling
The next big name in fashion might be sitting in a U.S. classroom right now. But when that student walks across the stage to accept his diploma, how can he ensure his designs eventually walk the runway?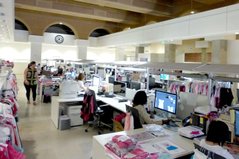 For many apparel companies, Product Lifecycle Management (PLM) software is seen as a tool to aid in production. But when Evy of California added NGC's NGC PLM about two years ago, the company found the software changed the way the design department operates.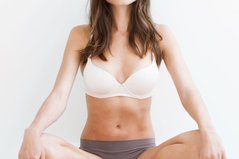 The quest to make a better bra is never ending, and San Francisco fashion tech company True & Co. believes that it has designed the big data way of making a bra with a spectacular fit.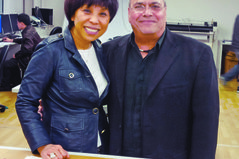 After 30 years making patterns manually, New York–based eveningwear and dress maker Adrianna Papell is computerizing the product-development process with Los Angeles–based technology-solutions provider Tukatech.
Technology-solutions provider Lectra has formed a stra­tegic partnership with Novato, Calif.–based Spectraflow, a color workflow solutions provider for the apparel, graphic design and printing industries.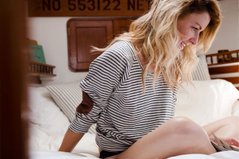 Just after wrapping up its Free & Swell collaboration with global Japanese retailer Uniqlo, Los Angeles–headquartered label Wellen is getting ready to roll out its line for women aged 20 and up called Wellen Women.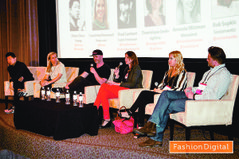 When the online shopping site Ruche started analyzing the buying habits of its customers, it found that 50 percent of the company's revenues were coming from 25 percent of its return customers.
May 8, 2014
|
By By Luis Velazquez
A brand's worst nightmare is to become a commodity. Unfortunately, we've seen an aggressively promotional retail environment in the United States, driven by increased competition and the economic downturn. New business models and supply chain–management approaches are allowing lower-priced competitors to enter the market and thrive.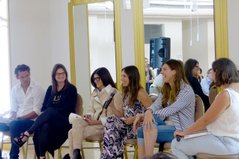 Fashion, design and commerce in the digital age were discussed at an April 29 panel hosted by Fashion Group International–Los Angeles and held at Maker City LA, a new creative workspace at The Reef (formerly known as the LA Mart) in downtown Los Angeles.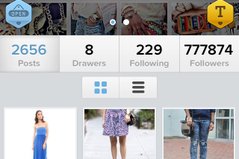 April 24, 2014
|
By By Alyson Bender
Jon Alagem, chief executive officer and founder of Trendabl, noticed his friends were posting their outfits and style shots to their social networks, but their followers were unable to find and shop the looks directly. Alagem set out to create an e-commerce space with a customized solution that would be seamless for merchants and users alike.
NewChef Fashions Inc. has added a Tukatech Tukacut cutting machine to keep up with demand for domestic production of uniforms for hotels, casinos, restaurants, cruise lines, country clubs, culinary schools, the military and the White House kitchen staff.
The San Francisco–based apparel giant announced it has appointed Marc Rosen as the company's new executive vice president and president of global e-commerce.
Alpharetta, Ga.–based Eton Systems will release a new mobile application designed to help apparel manufacturers collect real-time production information to help them manage the factory floor.