TECHNOLOGY
By Andrew Asch | April 16, 2015
High-profile fashion brands and apparel companies such as VF Corp., Billabong International Limited, Jerry Leigh and Stony Apparel Corp. all use product lifecycle management software to design clothes and bring them to market, but PLM vendors hope to make their software do even more.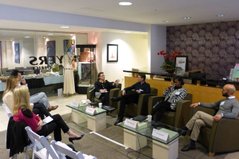 Technology's role in the development of fashion was on the agenda at a panel discussion hosted by French technology solutions provider Lectra and held April 3 in the Buyers Club at the California Market Center.
Charming Charlie didn't launch its e-commerce site until seven months ago, years behind many of its competitors. But during its first two weeks of operation, the website was inundated with 700,000 visitors and 34,000 submissions in the gift-card giveaway contest.
Closing the sale is one of the oldest games in retail. E-tailers have their own tech-driven ways to get consumers to buy an item and buy extras. There are widely used collaborative filtering programs, or programs that pre-determine what a consumer will be seeking.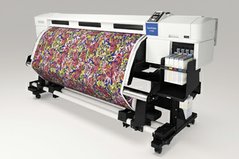 The Epson name has long stood for the very highest standards of print performance, quality and reliability. Now, we're putting our expertise into an exciting new suite of purpose-built garment printers.
March 6, 2014
|
By By Chris Walia
Integration is what binds information between disparate software systems in a business. Recent advancements allow synchronization and processing of information between different systems.
New York–based business application software provider Infor has launched Infor Fashion Product Lifecycle Management to help apparel makers connect all product development functions along the supply chain.
Bologna, Italy–based men's and women's collection Imperial has been on a growth track since its launch in 1978 by Adriano Aere and Emilia Giberti.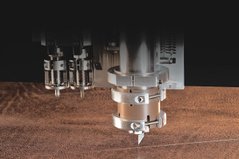 When field testing its newly introduced Taurus II leather-cutting system, Gerber Technology found the system improved yield results by as much as 10 percent over manual or die cutting.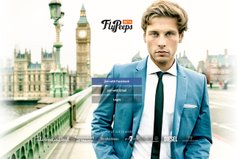 In April, Irvine, Calif.–headquartered men's shopping site FlyPeeps will open for business in the crowded market for e-commerce.
At the upcoming Sourcing at MAGIC show, FastFit360 will debut Burst, a mobile technology that allows retailers to capture and share image and video information throughout the supply chain.
Brands and retailers looking at the transparency of their supply chain often hit a stumbling block when it came to their chemical suppliers.
New York–based Computer Generated Solutions has introduced a new point-of-sale application for Microsoft Dynamics AX Retail, which is compatible with Apple iPod and iPhone mobile devices.
New York–based business solutions provider Simparel Inc. named fashion-industry veteran John Robinson as senior vice president of sales and marketing.
German denim brand Mustang Jeans has selected Los Gatos, Calif.–based Centric Software Inc. for its new product lifecycle management system.
French technology solutions and equipment provider Lectra named Edouard Macquin to its executive committee.