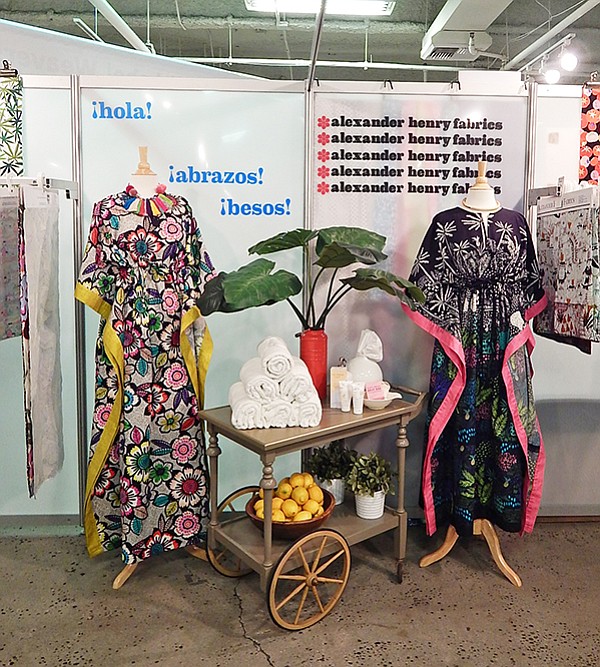 TRADE SHOWS
By Dorothy Crouch | March 8, 2018
Now in its 25th year, the Los Angeles International Textile Show at the California Market Center brought together manufacturers, designers and production specialists who attended the three-day show, which took place March 5–7.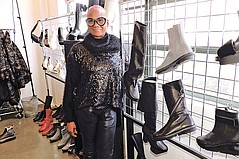 Buyers fanned out to the various showroom buildings in the Los Angeles Fashion District for the March 12–14 run of Los Angeles Fashion Market, which was highlighting the fashions for Fall/Winter 2018.
One of the first things a new fashion company needs to learn is how to protect its brand. It is the lifeblood of the business.
Reed Exhibitions named Ron Walden as its group vice president and head of the trade-show giant's fashion and festival portfolio.
The International Fashion Jewelry and Accessories Group took over three floors at the Embassy Suites near the Hard Rock Hotel and Casino for their third show in Las Vegas, held Feb. 10–13.
During the Curve show, held Feb. 12–14 at the Mandalay Bay Convention Center, exhibitors and retailers were hopeful. From award-winning lines to retail expansion, Curve's small size didn't hinder its potential. Attendees from lingerie, swimwear and other categories examined new products and—ideally—put pen to paper.
Delivering on its usual promise of independent lines and unique pieces, Pool offered alternatives to the mainstream brands that exhibited in other areas.
Throughout the Project Womens space at the Mandalay Bay Convention Center vendors felt a strong sense of optimism as they showcased their pieces and fielded orders from retailers who were ready to buy yet made selections carefully.
At Stitch, held Feb. 12–14, the atmosphere was a mixture of zealous vendors, optimistic retailers and a few disappointed exhibitors.
Tucked away from the chaos of other show areas, The Tents in at the Mandalay Bay Convention Center in Las Vegas offered a more refined buying experience for selective men's retailers who searched for pieces appealing to a discerning clientele.
Vendors at the Feb. 12–14 run of the Agenda trade show at the Sands Expo and Convention Center reported mixed results for the three-day event.
Curtains around the edges of the Sourcing at MAGIC show marked the boundaries of a smaller exhibiting area at the Feb. 11–14 event at the Las Vegas Convention Center.
Creativity was thriving at the WWDMAGIC show, held Feb. 12–15 at the Las Vegas Convention Center.
This was only the second time that the Yak & Yeti label exhibited at the Womenswear in Nevada show Feb. 12–15 at the Rio All-Suite Las Vegas Hotel & Casino.
In 2013, Sam Ben-Avraham introduced Liberty Fashion & Lifestyle Fairs to fill a hole in the trade-show market.
Previous Next