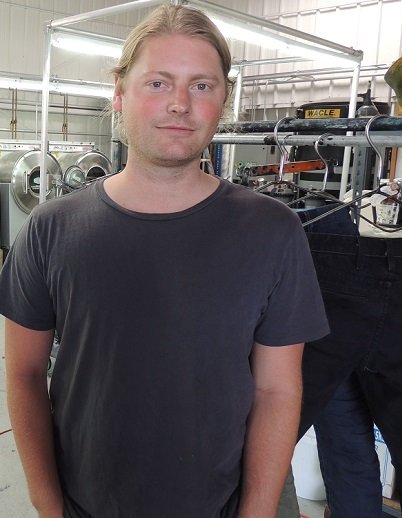 WASH ALTERNATIVE: Lukus Eichmann, founder of Tortoise, at Eco Prk laundry. Eichmann said the laundry offers a different way to give jeans a stylish look, one that doesn't use chemicals deemed harmful.
Stories this photo appears in:

No Potassium, No Pumice
Designers for Tortoise jeans are wrapping up the final touches for their Holiday/Resort '14 women's line in their of­fices in Paramount, Calif., about 17 miles southeast of down­town Los Angeles.