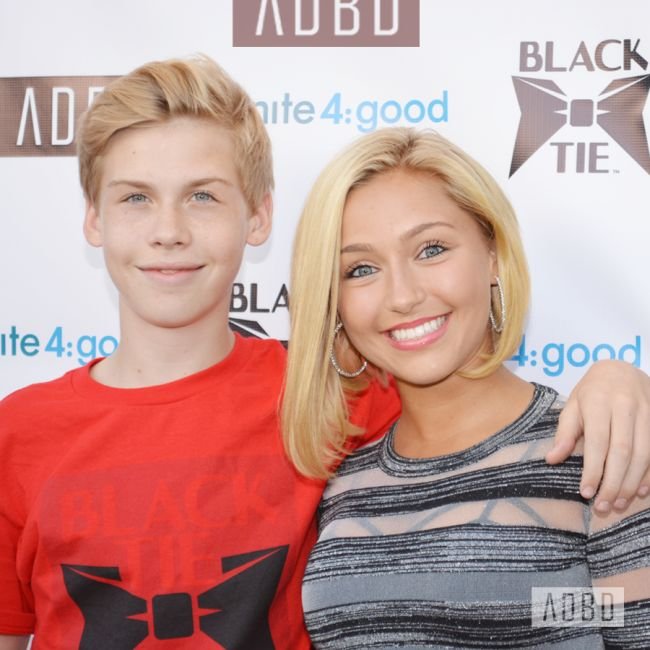 Actor Aidan J. Alexander, left, and X Factor Contestant Millie Thrasher, at ADBD Party for Black Tie Emporium. Courtesy Black Tie Emporium.
Stories this photo appears in:

Los Angeles-based ADBD is a creative brand development company that specializes in youth, but they've really gone to the kids. They hosted a party for Black Tie Emporium, a brand started by two 13-year-olds.